Econsult Solutions helps higher education institutions understand, quantify, and articulate their impact as part of their communications with a wide range of audiences. In the past six years alone, it has served over 60 institutions, of all sizes and types and communities.
In late 2019, feeling the intensifying pressure facing higher education institutions, ESI began planning a free webinar series on critical issues facing the sector. Webinar topics included diversity, budgeting, innovation, technology, and case-making. ESI decided to offer value added services to the higher ed sector confronted with rising student debt, increase costs, labor issues, declining enrollment, and the adjustment to greater demands for technology use and online learning. When COVID19 hit, it highlighted what we already knew but brought into focus more fundamental issues that could no longer be  passed over: the relevance and role of higher education. COVID 19 upended campuses, budgets, and plans across the country, and in doing so validated the relevance and urgency of the challenges already on university's doorsteps. Only now must institutions respond to those same challenges with fewer resources, greater uncertainty, and less leeway from stakeholders.
Yet every crisis is also an opportunity, and that is exactly what is coming for  the higher education sector-an opportunity to transform and reposition to better serve the needs and desires of its constituencies. The alternative, of course, is being reactionary, resulting in only short-term fixes and equaling eventual obsolescence, decline, and insolvency.
ESI's webinar series ran in Spring 2020, addressing COVID head-on as well as broader considerations facing institutions. ESI continues to stand ready to assist universities that is determined to put their best foot forward at a time when society, regions, and local communities demand it.
Lee Huang, President and Principal of ESI and head of ESI's Universities and Hospitals Practice Area, caught up with some of our thought leaders in the higher ed space to ask them some of the most critical questions facing the industry. Here's what they had to say.
Brittany, you've led economic and social impact studies for dozens of universities around the country.  Why is impact now such an important part of an institution's interface with its audiences?
Universities find themselves in a critical inflection point. On one hand, the need for graduates to support a knowledge-based economy has never been so apparent.  On the other hand, the path from higher education to employment is not as direct as it used to be. So students, parents, and society in general, are asking the question – is college worth it? In response, universities must now make the case for themselves by demonstrating the positive economic and social impacts that they generate for their students and host communities.
Yet there's another layer that is really important right now – and that is understanding who these positive impacts are benefitting.  Particularly in today's world, where the stain of racial inequality has risen to the forefront of our collective conscience, universities must examine what their role is in advancing racial justice.  Ensuring that they are intentionally providing access and pathways for diverse students, advancement for diverse faculty and staff, supporting equitable development in their host communities- these are just some of the impacts and narrative that universities must demonstrate.
Elmore, you've consistently stressed the importance of data-informed decisions.  Amid so much fluidity inside and outside of our institutions, what are the key dashboard metrics universities should be keeping an eye on?
Lee, universities should be looking at data-informed decisions from two different perspectives.
First, universities should be looking at revenue and cost data by programs and units.  For non-revenue units, the cost metrics are relatively simple—salaries, operating budgets and overhead allocations.  Outcome metrics for such units are much more complicated.  While it is possible for some units to identify cost savings and service impact of their operations, these numbers are very subjective.  It can be done.  I've seen some good examples by the IT units at Bridgewater State University[1] and U Mass-Boston.[2]  
For revenue producing units especially within academics, the process is reasonably straightforward.  How much revenue does the unit/program produce and what are the costs associated with the unit/program?  In practice, however, this process can become complicated.  The real costs of teaching a program (faculty salaries and benefits, administrative overhead, and instructional costs such as data bases and specialized software) can readily be identified.  But if instruction is provided by adjunct faculty members, the cost is different than if it is provided by full professors.  Allocations are easier looking retrospectively where the courses have been taught and the students and professors are a matter of record than they are prospectively.   Thus, using data to assess current programs is easier than evaluating the future prospects of proposed programs.
We have edited Elmore's response down as it relates to this Q&A. To read Elmore's response in full, please click here.
Lee, you've specialized in organizational turnarounds, so you know that while some institutions do die, others can be brought back from the dead.  Any advice to administrators sifting through all the loss and uncertainty on how to get to the other side, and not just survive but thrive?
These are moments of truth for everyone, and the detritus from bankruptcies in retailing and the industrial space is evidence that economic declines — and pandemics — affect all of us. I believe that the answers are within organizations, if leadership is willing to listen, to act.
In order to thrive during times like these, I've been counseling my clients to pause, rethink, reexamine EVERYTHING they do: their core assumptions, their talent performance expectations, their levels of empathy for employees and customers/clients, and ultimately their business models. Organizational turnarounds require courage and the ability of leaders to avoid reverting to whatever training they've previously relied upon. Organizations that are willing to shift and adapt, and seem to have the best chances for thriving, have leaders and staff who have open lines of communication; are standing less on ritual and ceremony; and most importantly, are challenging themselves to define what the "new normal" will look like.
Lloyd, you've helped your own institution and others to understand the budgetary consequences of all of the expansions, contractions, additions, and consolidations that universities have undertaken to keep up with the marketplace or to respond to financial distress.  Are there are any rules of thumb to guide such a complex process?
While all recognize the need, if not for 'a new business model', that institutions of higher education can no longer operate using 20th century strategies. The pandemic has accelerated the need to at a minimum, pivot, but better, to consider re-invention. Each institution is unique, even though we may all be facing similar concerns and possibilities.
Nevertheless, there are some common ideas about how to approach these.
Don't concentrate on revenues or expenses, they are both important. The plan up until recently was to design more new programs; focus on communication plans with prospective students; develop naming programs for alumni; and pursue grants and other external funding. In other words, attempting to answer 'How can we improve or diversify our revenue?'
While this is critical, it ignores the expense side and we can see the symptom, often in the reluctance to sunset programs, end unprofitable relationships, and continue to support legacy initiatives simply because they are part of an institution's history.
2) I expect to see a spate of mergers and acquisitions as institutions of higher education fully realizes that enrollments of fewer than 10,000 students is not sustainable. One of the elementary considerations is, how do we combine multiple institutions, perhaps with hundreds of years of separate history and likely competition?
We have edited Lloyd's response down as it relates to this Q&A. To read Lloyd's response in full, please click here.
Jeremiah, as long-time board member and chair of the board of Community College of Philadelphia, you have a unique view of the role of community colleges in our modern economy and in a time of COVID-related uncertainty, racial inequity, and financial uncertainty. What direction do you want CCP and others to go in such a time as this?
Urban community colleges with significant people of color enrollment must undo the institutional structures of racism that impede students of color from excelling – priority number one. We know that teacher and institutional expectations and biases can radically impact student performance and if teachers and others are not aware of and try to correct their unconscious and conscious bias and negative attitudes about race, gender, ethnicity, religion, and sex, tremendous harm  will be done and will negatively impact student performance, confidence and determination.
Further, not only should faculty, administrators and staff do a self-check, but the institutions must disavow practices that sustain white superiority and privilege. These practices are geared to maintain the status quo and even when people of color are put into power positions, the institution continues these practices until a significant effort is mobilized into changing the culture. And, if this effort is real, should result in students of color knowing and feeling that they are listened to and heard, that their lived experience on a day to day basis is considered in terms of how they are treated and they are not misjudged because of it, and that support is provided to make the higher education or workforce experience successful.
So, I believe that community colleges need to look at equity of outcomes and make the necessary investments to ensure that people of color are not just enrollees in programs, but when cohorts are examined as they compete programs, that the people of color are placing in the highest percentiles and are placing in larger numbers in the better paying jobs and occupations. If, the lived experiences of people of color require greater investment to succeed then boards and management must make sure it gets done quickly.
It was very clear that COVID-19 would devastate people of color communities. Perhaps, what was not anticipated was the depth and consequences of economic dislocation and the diversity of people that would embrace protest and rebellion for change. Our students received the brunt of COVID-19 and the dislocation. Quickly, community college students had to transition to full time online learning, manage being sheltered in place, becoming teachers and child care experts, as well as dealing with the loss of income or means of support, while trying understand what in the hell was happening and managing with the resulting trauma that it caused. This required the College, faculty, administrators and staff, to unite around what was best for the students while being safe themselves.
Community College of Philadelphia faculty, staff and administrators united around a single purpose, which was to ensure the best academic experience in the virtual space that was possible. We had to move with unity, determination, and speed and not be afraid of missteps, but quickly learn from them and move forward. We had to design, build and prototype because there was not a roadmap. We had and have to do things in this new space that in the old space we might have thought was impossible. We had to be open to new ideas and listen more carefully to what the students needed and required whether spoken or unspoken.
We realized the best direction was the direction guided by our collective wisdom and desire to fulfill our mission as Philadelphia's College. We are still in very uncertain times and that is why the President of Community College and the leadership decided to be one of the first local Colleges to open with virtual learning. This forward thinking put us in the position to provide the support and systems required for the fall semester and would allow us the ability to transition to hybrid or full face-to-face and onsite interaction in discrete phases.
Meet the Authors
Lee Huang brings over 20 years of experience in economic development experience to Econsult Solutions' (ESI) public, private, institutional, and not-for-profit clients. He leads consulting engagements in a wide range of fields, including higher education, economic inclusion, environmental sustainability, historic preservation, real estate, neighborhood economic development, non-profits, retail, state and local government, strategic planning, tax policy, and tourism/hospitality, and is a sought-after speaker on these and other topics.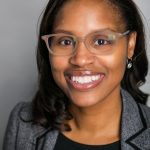 Brittany N. Forman is a director at ESI. At ESI, Ms. Forman leads projects in the areas of community and economic development, municipal consulting, economic inclusion, and nonprofit management. She helps clients assess budgets and policies, evaluate programs and operations, conduct stakeholder outreach, and quantify economic impacts. Ms. Forman enjoys managing both small and large projects from inception to their successful completion.
Dr. Elmore Alexander is Dean Emeritus of the Louis Ricciardi College of Business at Bridgewater State University in Bridgewater, MA. This follows Dr. Alexander's service to the University as Dean and Professor of management. Dr. Alexander has had an illustrious career in higher education focused in business and organizational management. Prior to joining Bridgewater State University, he served in high-level posts as well as being a professor for the business schools of Marist College (for which he also served as Acting Dean for the School of Science), Philadelphia University, Johns Hopkins University, American University, and University of Memphis.
Dr. Leroy D. Nunery II is a Senior Advisor with Econsult Solutions and is Founder and Principal of PlūsUltré LLC, a boutique advisory and consulting company started in 2007 whose mantra of "Inspiration, Imagination, and Innovation" reflects its approach to enhancing the strategic and operational capacities of educational, non-profit, and entrepreneurial entities.
Lloyd Russow is a professor and associate provost at Thomas Jefferson University. As a faculty member, his teaching and research focus on international marketing and market entry. His responsibilities as associate provost focus on strategic initiatives and new academic program development.
As chief executive officer of White and Associates, Jeremiah White, Jr. leads the development of consulting strategies, such as business development and fundraising, designed to help midsized business and nonprofit organizations overcome market challenges and pursue growth. Most recently, he was president and CEO of Osiris Group, Inc., a marketing and business strategy firm. Mr. White is co-founder and past president of Intercultural Family Services, Inc., a nonprofit health and service organization for Philadelphia's in-need and ethnically diverse citizens.
[1] http://bsuit.uberflip.com/i/911596-bsu-itoutcomes-2017-pdf/0?m4=
[2] https://www.umb.edu/editor_uploads/images/it/UMB_IT_Outcomes_2019-web.pdf