Government and Public Policy
Critical Insights for Sound Public Policy
Governments are confronted with difficult choices regarding how they raise and allocate resources for designing and implementing programs in ways that provide opportunities and improve the quality of life of their citizens. ESI's government and public policy practice combines rigorous analytical capabilities with depth of experience to help clients evaluate and shape effective public policies, as well as benchmark and recommend sound governance practices.
In 2022, ESI and Packard Beasley Consulting were engaged by the New York City Economic Development Corporation (NYCEDC) to provide management and technical support to a city-council mandated task force study that provided strategic recommendations to encourage the conversion of vacant or commercially unviable office space to other uses, with an emphasis on housing. Throughout […]
Read More
Fiscal Planning and Tax Policy
Sound fiscal policy is critical for any jurisdiction to generate growth while providing needed services. Modeling of revenue and expenditure options, including direct and indirect impacts from current and potential tax policies provide intelligence to help jurisdictions chart a secure and equitable fiscal course.
Econsult Solutions' 2022 analysis of how Upper Merion Township/King of Prussia, Pennsylvania compares as a business location relative to other nearby suburban jurisdictions presents relative tax burden and other locational characteristics, enabling both a comparison across jurisdictions, as well as a comparison across time. The 2022 analysis is an update to research conducted by ESI in 2017 and 2011 for King of Prussia District.
Over the past few years companies and institutions, such as investment banks, have enacted policies referred to as Environmental Social Governance (ESG) policies. ESI was commissioned by the Sunrise Project to calculate how potential legislation could impact taxpayers.
ESI, McNees Wallace and Nurick LLC, and SRW Strategies worked with officials of Newtown Township, Bucks County, Pennsylvania to assess its financial condition and develop a file-year plan.
Economic and Financial Recovery Strategies
The pandemic has changed the landscape of industries, commercial corridors, and communities across the country. ESI combines carefully monitoring of the latest insights with proven experience in economic development to help jurisdictions and business districts think through the smartest ways to rebuild activity.
Econsult Solutions utilized public and private data sets to assess the pre-pandemic and current economic conditions of Montgomery County, Pennsylvania. This analysis provided an important baseline to determine future recovery strategies.
Econsult Solutions worked with New York Economic Development Corporation in supporting the New York City Department of City Planning and its Office Adaptive Reuse Task Force which was convened to examine the regulations for office building conversions along with possible incentives for developing housing in high-density commercial districts in New York City, New York.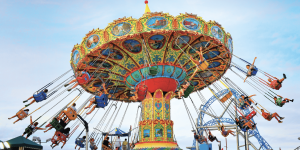 Economic Recovery and Resilience Study
Long having been a vacation destination and second home community, the assets of Cape May County, New Jersey attracted an unanticipated year-round population during the COVID-19 pandemic. Econsult Solutions worked with county officials and stakeholders to develop strategies and recommendations for sustainable economic growth.
.
Policy choices about benefit, taxation, and savings programs impact the ability of vulnerable citizens to meet their needs, as well as labor markets and economic growth. ESI's rigorous analyses can help to define the importance of issues and inform successful policy formation.
ESI and the National Center for Children in Poverty were commissioned by the New Hampshire Department of Employment Security to study the impact of employment constraints faced by the state's households including benefit cliffs, child care, and labor supply as the state seeks accelerate its recovery from the economic downturn caused by the COVID-19 pandemic.
The Journal of Housing Economics published Econsult Solutions Principal Richard Voith's article "Effects of concentrated LIHTC development on surrounding housing prices," a research report examining the property value impacts of affordable housing developments financed by Low-Income Housing Tax Credits (LIHTC).
As the elderly population of the United States continues to grow, it becomes increasingly important that households plan appropriately to maintain their living standards in their retirement years. ESI's study, The Cost of Doing Nothing, for Pew Charitable Trusts, explores the potential economic and fiscal costs to existing trends in retirement savings.
ESI conducts high quality research support for foundations, academic institutions, advocacy groups and industry collectives, and other organizations seeking to inform policymakers through evidence-based research and insights.
Econsult Solutions, Inc. (ESI) was retained by The Pew Charitable Trusts to provide research and analysis in support of a series of Pew publications on scenarios for Philadelphia, Pennsylvania's economic and fiscal future following the-COVID-19 pandemic.
ESI developed a guide for decision makers in small to mid-sized communities for how to finance green infrastructure. The report, Financing Green Infrastructure: Lessons Learned from the Chesapeake Bay Watershed, includes evaluation of impacts to demonstrate the benefits imparted to communities from green infrastructure.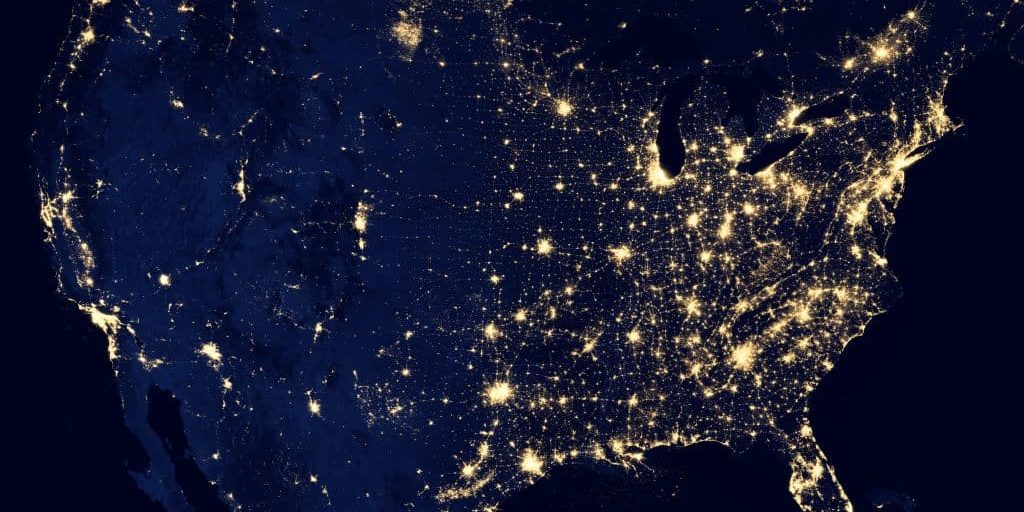 The State of Broadband in the United States
The COVID-19 pandemic revealed the critical necessity of internet connectivity for everyday life, as it has become vital for work, education, essential services, and economic competitiveness. The pandemic also highlighted the digital divide that exists across the United States. For the American Association of Retired Persons, ESI conducted a high-level review of the current state of broadband policy and funding opportunities in the U.S.
Urban Planning and Strategy
Through ESI Center for the Future of Cities and our policy consulting practice, ESI brings together experts in urban economics, policy, and strategy to develop evidence-based research and strategies on important issues facing cities and regions as they plan for the future.
Ready to find out more?
Sign up to get the latest news and updates delivered to your inbox.
In addition to our government and public policy practice, several ESI practice areas focus directly on policy issues of public interest, such as economic development, equity and inclusion, and transportation.
Select Government and Public Policy Clients

Let us help you find a solution to your most pressing challenges. Our staff and advisory board consists of experienced professionals that provide the highest levels of technical expertise in economics, analytics, and thought leadership.
Econsult Solutions' Government and Public Policy Team Includes:
Public policy strategists with experience in government agencies, academia, and the private sector;
Seasoned economists with expertise in data analysis and research teams with a focus on economic insecurity, workforce evaluation, fiscal and budgetary policy;
City planners with expertise in urban revitalization, sustainable infrastructure projects; and the relationship between policy and land use;
Economic development and urban resilience experts, with extensive expertise in community finance as well as facilitation of strategic plan development.