The pandemic has proved the vital importance of public transit to essential functions of society, but presents the industry with stark challenges in rebuilding ridership and economies of scale. In this environment, it is critical that transit providers use evidence-based analysis both to plan and tailor their services, and to make the case for the vital importance of their operations and investments to the recovery and future of the communities they serve.
Economic Impact/Return on Investment
"Commissioning an Economic Impact Study two years ago was one of the most meaningful decisions I've made so far. The study breaks down the airport's economic impact by state and county, which enables us to better communicate with stakeholders about how important they are to us, and how much we contribute to them. I've taken that study on the road to try and push out these local messages, and in doing so we have forged new relationships and reinforced existing ones."
-Chellie Cameron, Chief Executive Officer, Philadelphia International Airport
Economic and benefit-cost analysis is central to establishing the value of transportation infrastructure and operations. ESI employs traditional input-output modeling methods, spatial and statistical modeling techniques, and rigorous economic analysis to quantify a variety of transportation impacts including economic activity, property value, fiscal impact, time and safety value, mobility and employment access.
ESI works with public agencies to help convey to what extent a project will have positive economic, transportation, social, and environmental impacts to achieve desired outcomes of the grant program.
ESI collaborated with the Center for Advanced Infrastructure and Transportation (CAIT) at Rutgers University to evaluate the economic impact of New Jersey Transit's 5-Year Capital Plan.
Our report demonstrates the impact of PAAC's expenditures and service on the economy, on residents, and on state and local tax bases through a variety of economic frameworks.
Catalytic Growth Projections
Transportation yields catalytic impacts by enhancing the productivity and competitiveness. Investments can change the development economics of an area, impacting the equilibrium property values, employment and earn- ings activity. ESI's catalytic forecasts combine standard urban economics frameworks and analytical techniques in a unique way to project the long-term changes in the development path of a region associated with transpor- tation changes and quantify value capture potential.
This analysis shows how SEPTA's $6.6 billion package of capital projects will change the economic trajectory of the region by enhancing regional competitiveness and attractiveness.
ESI was retained by Montgomery County, Maryland Department of Transportation to evaluate how the proposed MD355 BRT line would add value to surrounding properties.
Economic costs from congestion delays are borne by a variety of actors. They also impact the financial profile of SEPTA and the tax base of the City.
Equity Analysis and Social Benefits
Transportation services create economic value by connecting people more efficiently to opportunity. With value generation comes important considerations about how communities are serviced and the equitable distribution of benefits and costs. ESI's economic frameworks and granular spatial analysis quantify implications of transportation service on household budgets, asset values, and access to opportunity across communities of different types.
ESI was asked by SEPTA to examine the equity implications for residents of SEPTA's proposed fare restructuring for its city transit division for FY 2021-2023.
ESI's Ethan Conner-Ross and Amber Ontiveros of Ontiveros & Associates authored an analysis for transit agencies to consider the equity implications of state of good repair investments, which are often overlooked in favor of new starts. This was presented at the Conference of Minority Transportation Officials' 44th National Meeting and Training Conference.
ESI was hired to analyze SEPTA service and used thousands of housing market transactions to quantify the incremental housing value that access to this service provides. An interactive map was created which allows  users to easily find property value data near stations and routes.
As the transportation environment experiences a period of rapid change and increasing competition, ESI's industry and statistical expertise can support strategic management initiatives. New smart city technologies will change the transportation landscape, while dramatically increasing the quantity and precision of transportation data. Statistical modeling can yield valuable insights into crucial issues like pricing, service changes, and con- sumer choices among competitive travel modes to help providers plan and react strategically.
ESI assisted  (SEPTA) with research, development, and implementation of the Key Advantage program. In support of this program, ESI led a research effort into comparable programs in other regions such as Chicago, Pittsburgh and Seattle, analyzed potential pricing models, and provided strategic recommendations and support on implementation.
ESI conducted an analysis of the proposed development to the existing Chicago Union Station Headhouse. Chicago Union Station Headhouse is located in the West Loop submarket of Chicago's Central Business District. Chicago Union Station Development Corporation, a special project entity, proposed the development of an eighteen-story structure with hotel, retail, and office space.
ESI assessed the possible risks and opportunities Transportation Network Companies potentially pose to SEPTA in the new competitive landscape of ridesharing
Ready to find out more?
Sign up to get the latest news and updates delivered to your inbox.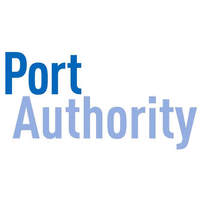 Let us help you find a solution to your most pressing challenges. Our staff and advisory board consists of experienced professionals that provide the highest levels of technical expertise in economics, analytics, and thought leadership.