Practical Knowledge for Complex Analyses
Econsult Solutions' real estate practice marries academic-level rigor with real world experience to provide government and private sector clients with a wide range of analyses, advice, planning, and presentation.
In 2022, ESI and Packard Beasley Consulting were engaged by the New York City Economic Development Corporation (NYCEDC) to provide management and technical support to a city-council mandated task force study that provided strategic recommendations to encourage the conversion of vacant or commercially unviable office space to other uses, with an emphasis on housing. Throughout […]
Read More
Property Value and Impact Studies
Crucial to determining the underlying value of assets is a deep understanding of dynamic real estate markets coupled with the analytical capabilities to model data and identify economic trends. Going beyond the traditional appraisal process, we leverage property transaction data and statistical techniques to identify property value, to evaluate the implications of an investment decision or policy change on future property values.
Market Studies and Development Feasibility
Real estate development requires a unique combination of economic, demographic, land use, and financial considerations. Econsult Solutions' expert analytical services provide property owners, developers, and investors with the market knowledge they need to make business decisions. These real estate advisory services include market studies, financial feasibility evaluation, financing analyses (including Tax Incremental Financing (TIF), value capture, and Qualified Opportunity Zone (QOZ), and tax policy impacts.
Econsult Solutions has completed a series of market studies/housing needs assessments for the multi-phase affordable housing redevelopment project, Sharswood, to ensure it meets PHA's Choice Neighborhood mission.
ESI completed an initial and updated market analysis of a mixed-use, transit-oriented, in-fill development project informing the unit type, target tenant mix and rental range.
Market analyses help determine optimal end use and tenant mix for a commercial real estate project. For Select Properties' proposed development in Montgomeryville, PA, Econsult Solutions provided an evaluation of local market demand.
ESI completed a redevelopment feasibility study of the historic Boyd Theater in accordance with the financial hardship requirements of the Philadelphia Historic Commission. Expert testimony before the commission was also delivered in support of relief.
Opportunity Zone Advisory Services
We provide a comprehensive suite of advisory services for Opportunity Zone (OZ) investments. We offer development strategies, investment strategies, communication services, and impact evaluation. With our advanced quantitative skills and first-hand local government experience, we offer unique insights.
ESI worked with the City of Wilmington's Office of Economic Development to build a communication and marketing strategy that would attract Opportunity Zone investors and developers.
We understand the full complexity of the retail industry and the importance of appropriate retail development to support the growth and revitalization of corridors and communities. Our ongoing work in retail, marketing, planning and economic development enables us to stay at the forefront of trends impacting retail shopping and sales, investment, and even store design.
For the City of Chicago, ESI designed a comprehensive web-based survey that collected data about shopping patterns. Committed to understanding all neighborhoods in Chicago, our team employed innovative, neighborhood-based approaches to capture underrepresented  geographies and populations in the city.
ESI, in partnership with The North Broad Renaissance, released the 2021 State of North Broad report, which highlights demographics and development within the North Broad census tracts, and the impacts the COVID-19 pandemic has had on the corridor.
ESI understands the true value of preserving and revitalizing the rich history that fills the country. We provide comprehensive analyses and evaluations to help support and encourage the further investment and development of historic conservation. This includes not only quantitative analyses but also qualitative impacts that can supplement project planning and evaluations.
The Economic Benefits of Historic Preservation Activities in PA
ESI was retained by the PA Historical Museum Commission and Preservation PA to show the economic benefits of investment in historic preservation.
Historic Preservation in Philadelphia
ESI performed an economic impact study of historic preservation in the city. The analysis included estimates on private real estate projects, rehabilitations by governments and non-profit entities, and residential conversions.
Affordable and Public Housing
As experts in urban planning, economics, and public policy, Econsult Solutions has supported cities and states with their efforts to increased housing options through data analytics and policy advice. We also work with developers to provide compliant market studies for their tax credit applications and to help them maximize the value of their credit allocation. Our affordable housing practice includes expertise in preparing housing market forecasts, housing needs assessments, economic and demographic trend analyses, housing policy assessments, and Tab 4 Market Studies for LIHTC submissions.
For Presby's Inspired Life, Econsult Solutions completed a market study determining housing needs for the organization's Low-Income Housing Tax Credit (LIHTC) application.
Econsult Solutions employs pro forma modeling and economic analysis in reviewing proposed project for compliance with the New Jersey state laws.
Econsult Solutions calculated the affordable housing obligations in accordance with the 1975 Mount Laurel Doctrine for a consortium of 565 municipalities across New Jersey.
Public Financing and Incentives
With insightful data-driven analytical capabilities and trusted experience, the support Econsult Solutions provides clients seeking funding and grant opportunities plays a significant role in their successful applications. Our clients have been awarded PA RACP program funding, and we have provided advisory services to municipalities on their Qualified Opportunity Zone programs.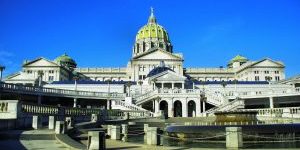 Redevelopment Assistance Capital Program
We work with developers, business owners, nonprofits, and public agencies to help them review the requirement of RACP, if they meet those requirements, and position their project to show to what extent it will have positive regional economic impacts and achieve the desired outcomes of the RACP program.
Opportunity Zone Advisory Services
We provide a comprehensive suite of advisory services for Opportunity Zone (OZ) investments. We offer development strategies, investment strategies, communications services, and impact evaluation.
Tax Incremental Financing Analysis
Tax Incremental Financing (TIF) can stimulate development or redevelopment. To aid in understanding the fiscal impacts, we can calculate the tax increment for either an individual project for a TIF district. We can then calculate how much borrowing the annual TIF payment can support.
We provide expert support for a variety of litigation matters. Our professionals have credentials in economics, urban planning, real estate, transportation, and community and economic development. Furthermore, they have the analytical capabilities to conduct the range of analyses required to develop defensible reports and testimony.
We prepare objective, thorough, defensible reports based on high-level economic and statistical analysis, including:
Economic and fiscal impact studies.
Financial feasibility analyses.
Due diligence reports.
Market studies.
Our professionals have the experience and credentials to submit expert reports, depositions, and trial testimony, in a wide variety of disputes, including:
Commercial damages.
Real estate damage calculations.
Valuation.
Interest rate determination.
Bankruptcy proceedings.
Business interruption claims.
Select Real Estate Clients
Arcadia Properties
Brandywine Realty Trust
Carlyle Group
Chestlen
Concordia Group
Covington & Burling
Delaware REALTORS Association
DePetro Real Estate Organization
Dranoff
Gattuso Development Partners
Goldenberg Group
Harvey Hanna and Associates
HFL Corporation
Hill International
Hunt Company
Liberty Property Trust
Mason-Dixon Resorts
Meadowlands Management
National Real Estate Development
Oliver Tyrone Pulver Corporation
Oren Brothers
Parkway Corporation
Pennrose
PREIT
Project HOME
Radnor Property Group
Romspen Investment Corporation
Santander
Scannapieco Development Corporation
Shift Capital
Southern Company
Tower Investments
Wexford Science + Technology
Stay Current with Econsult Solutions
Sign up to get the latest news and updates delivered to your inbox.
Let us help you find a solution to your most pressing challenges. Our staff and advisory board consists of experienced professionals that provide the highest levels of technical expertise in economics, analytics, and thought leadership.