Transportation and Infrastructure
Infrastructure investments and transportation services impact the economic trajectory, land use patterns, access to economic opportunity and quality of life of an area by connecting people to places. ESI combines economic, strategic and analytic capabilities to help our clients navigate an ever-changing environment and achieve their objectives. Key areas of specialization include economic impact, benefit-cost and return on investment analysis, equity analysis, catalytic growth projections and strategic planning for a changing marketplace.
Smart City Solutions for a Riskier World Full Findings Available Download the ebook To succeed in the post-COVID world, urban leaders need access to evidence-based analysis showing the innovative technologies, solutions, and business models that will work best, particularly when the next disruption hits. ESI ThoughtLab, in collaboration with a global coalition of business, government, […]
Read More
About SEPTA Economic Intelligence Econsult Solutions, Inc. (ESI) has undertaken a series of studies for the Southeastern Pennsylvania Transportation Authority (SEPTA) on the economic value, development implications, and equitable benefits of its service. Collectively, these studies articulate the value proposition that SEPTA provides to the region's residents and its economy. In this time of crisis, […]
Read More
Ready to find out more?
Sign up to get the latest news and updates delivered to your inbox.
"Commissioning an Economic Impact Study two years ago was one of the most meaningful decisions I've made so far. The study breaks down the airport's economic impact by state and county, which enables us to better communicate with stakeholders about how important they are to us, and how much we contribute to them. I've taken that study on the road to try and push out these local messages, and in doing so we have forged new relationships and reinforced existing ones."
-Chellie Cameron, Chief Executive Officer, Philadelphia International Airport
Economic and benefit-cost analysis is central to establishing the value of transportation infrastructure and operations. ESI employs traditional input-output modeling methods, spatial and statistical modeling techniques, and rigorous economic analysis to quantify a variety of transportation impacts including economic activity, property value, fiscal impact, time and safety value, mobility and employment access.
ESI was commissioned to study the direct and indirect regional economic impacts attributable to PHL on an annual basis, updating a similar analysis from 2017.
Our report demonstrates the impact of PAAC's expenditures and service on the economy, on residents, and on state and local tax bases through a variety of economic frameworks.
ESI, in partnership with NV5, was retained by the East Coast Greenway Alliance to produce a report assessing the impact of completing the East Coast Greenway in the Delaware River Watershed.
Infrastructure Investments and Cost-Benefit
Determining the costs, benefits, and impacts of large infrastructure projects requires rigorous data-driven analyses. ESI is skilled at applying a range of economic frameworks to demonstrate the catalytic, social, equity and economic impacts of infrastructure investments to help demonstrate return on investment and justify funding.
ESI works with public agencies to help convey to what extent a project will have positive economic, transportation, social, and environmental impacts to achieve desired outcomes of the grant program.
This analysis shows how SEPTA's $6.6 billion package of capital projects will change the economic trajectory of the region by enhancing regional competitiveness and attractiveness.
We completed a resiliency assessment and strategic plan for a disaster-prone island that will ready the government and its constituency for recovery and sustainability.
Catalytic Growth Projections
Transportation yields catalytic impacts by enhancing the productivity and competitiveness. Investments can change the development economics of an area, impacting the equilibrium property values, employment and earnings activity. ESI's catalytic forecasts combine standard urban economics frameworks and analytical techniques in a unique way to project the long-term changes in the development path of a region associated with transportation changes and quantify value capture potential.
ESI was retained by Montgomery County, Maryland Department of Transportation to evaluate how the proposed MD355 BRT line would add value to surrounding properties.
Economic costs from congestion delays are borne by a variety of actors. They also impact the financial profile of SEPTA and the tax base of the City.
Transportation services create economic value by connecting people more efficiently to opportunity. With value generation comes important considerations about how communities are serviced and the equitable distribution of benefits and costs. ESI's economic frameworks and granular spatial analysis quantify implications of transportation service on household budgets, asset values, and access to opportunity across communities of different types.
ESI was hired to analyze SEPTA service and used thousands of housing market transactions to quantify the incremental housing value that access to this service provides. An interactive map was created which allows  users to easily find property value data near stations and routes.
ESI was asked by SEPTA to examine the equity implications for residents of SEPTA's proposed fare restructuring for its city transit division for FY 2021-2023.
ESI Principal Ethan Conner-Ross and Amber Ontiveros of Ontiveros &  Associates authored an analysis methods for transit agencies to consider the equity implications of state of good repair investments, which are often overlooked in favor of new starts. This paper was presented at the Conference of Minority Transportation Officials' (COMTO) 44th National Meeting and Training Conference in 2015.
As the transportation environment experiences a period of rapid change and increasing competition, ESI's industry and statistical expertise can support strategic management initiatives. New smart city technologies will change the transportation landscape, while dramatically increasing the quantity and precision of transportation data. Modeling can yield valuable insights into crucial issues like pricing, service changes, and consumer choices among competitive travel modes to help providers plan and react strategically.
ESI and its thought leadership team released a forward-looking study that provides city decision-makers with an evidence-based playbook for driving better social, environmental, and economic outcomes in today's transformed world.
ESI and ANBOUND teamed up with Pelli Clarke Pelli Architects, SWA Group, and Arup and to participate in and won the 3rd place at the Architectural Design Competition of The Future Science and Technology City of Chengdu Hi-Tech Industrial Development Zone.
ESI assessed the possible risks and opportunities Transportation Network Companies potentially pose to SEPTA in the new competitive landscape of ridesharing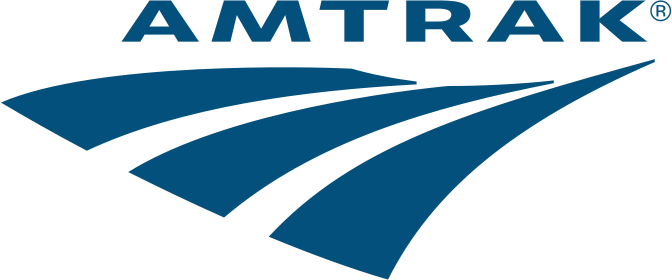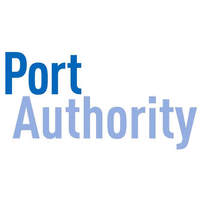 Let us help you find a solution to your most pressing challenges. Our staff and advisory board consists of experienced professionals that provide the highest levels of technical expertise in economics, analytics, and thought leadership.