Transportation and Infrastructure
Infrastructure investments and transportation services impact the economic trajectory, land use patterns, access to economic opportunity, and quality of life of an area by connecting people to places. ESI combines economic,
strategic, and analytic capabilities to help our clients evaluate their options, demonstrate the benefits of their projects, and achieve their objectives.
SEPTA Key Advantage is an institutional pass program in which participating partner organizations have the ability to purchase a Monthly Anywhere TrailPass for all their employees. Key Advantage can be used on all SEPTA modes, including Regional Rail, Market-Frankford Line, Broad Street Line, Norristown High Speed Line, and city and suburban buses and trolleys. Phase I […]
Read More
In 2020, ESI collaborated with the Center for Advanced Infrastructure and Transportation (CAIT) at Rutgers University to evaluate the economic impact of New Jersey Transit's 5-Year Capital Plan. NJ Transit proposed its first 5-year needs-based Capital Plan in 2020, identifying the investments needed to meet organizational goals and deliver top quality transit service. This multi-billion […]
Read More
Ready to find out more?
Sign up to get the latest news and updates delivered to your inbox.
Transportation Infrastructure
Transportation infrastructure facilitates the movement of people and goods in ways that can improve the economic vitality, quality of life, and equitable access in a location. ESI draws on a variety of analytical tools to assess the importance of transportation infrastructure and services and their value to communities and jurisdictions.
It is critical that transit providers use evidence-based analysis both to plan and tailor their services, and to make the case for the vital importance of their operations and investments to the recovery and future of the communities they serve.
ESI has undertaken a series of studies on the economic value, development implications, and equitable benefits of SEPTA's service. Collectively these studies articulate the value proposition that SEPTA provides to the region's residents and its economy.
ESI was retained by the Port Authority of Allegheny County to assess its economic impact. ESI's work demonstrates the impact of PAAC's expenditures and service on the economy, on residents, and on state and local tax bases.
Philadelphia International Airport hired ESI to study the direct and indirect regional economic impacts that can be attributed to the airport on an annual basis within the 11-county Philadelphia Metropolitan Statistical Area.
Innovation Infrastructure
The ecosystems that support innovation are built on a combination of physical and knowledge infrastructure. ESI's experts in urban economics, policy, and strategy to craft evidence-based research to help urban areas capitalize on their unique strengths.
ESI Center for the Future of Cities brings together experts in urban economics, policy, and strategy to craft new evidence-based research on the most important issues facing cities around the world.
ESI and ANBOUND teamed up with Pelli Clarke Pelli Architects, SWA Group, and Arup to participate and win 3rd place at the Architectural Design Competition of The Future Science and Technology City of Chengdu Hi-Tech Industrial Development Zone.
ESI and its thought leadership team released a forward-looking study that provides city decision-makers with an evidence-based playbook for driving better social, environmental, and economic outcomes in today's transformed world.
ESI conducted a comparative analysis of innovation districts - University City in Philadelphia, Kendall Square in Cambridge, Oakland in Pittsburg, and South Lake Union in Seattle - with the aim of validating University City as a business location of choice.
Sustainable and Equitable Infrastructure
Infrastructure is among our most important public goods, and choices about the location, form and function are a reflection of social values. ESI has the tools to analyze infrastructure through the lenses like equitable access, sustainability and contributions to equitable growth to understand how benefits are shared and distributed.
ESI was commissioned by the Capital Trails Coalition to evaluate the impacts of the Capital Trails Network across the Washington, DC metropolitan region, which was defined as the District of Columbia; City of Alexandria; and Prince George's County and Montgomery County in Maryland.
ESI, Rutgers CAIT, and the University of the Virgin Islands collaborated on a study of the links between transportation infrastructure maintenance, resiliency, and economic competitiveness which reviewed decades of relevant research and found that regions with inadequate public investment endure higher daily costs of living .
ESI collaborated with a team of engineering specialists to assess the costs and benefits of potential technology solutions to transition a university's on-campus diesel bus fleet to an alternative fuel source. This study was designed to provide the institution with actionable decision- information regarding the future of its bus fleet to help meet institutional sustainability goals.
Return on Investment and Benefit-Cost
Determining the benefits, costs, and impacts of large infrastructure projects requires rigorous data-driven analyses. ESI is skilled at applying a range of economic frameworks to demonstrate the catalytic, social, equity and economic impacts of infrastructure investments to help demonstrate return on investment and justify funding.
ESI works with public agencies to help convey to what extent a project will have positive economic, transportation, social, and environmental impacts to achieve desired outcomes of the grant program.
ESI assessed the long-term catalytic impacts of SEPTA's $6.5 billion package of four proposed capital projects. This analysis shows how SEPTA's projects of regional significance will change the economic trajectory of the region by enhancing regional competitiveness and attractiveness.
ESI collaborated with the Center for Advanced Infrastructure and Transportation (CAIT) at Rutgers University and Cayuga Partners to evaluate the potential benefits of technology systems to improve the flow of cargo at John F. Kennedy International Airport in New York.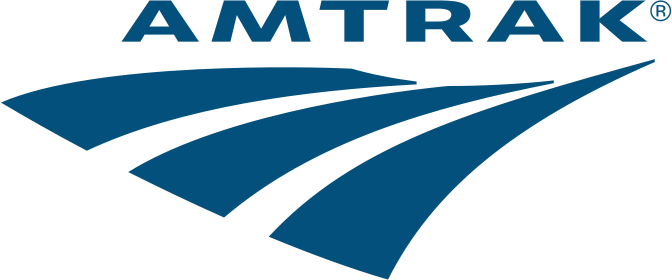 Let us help you find a solution to your most pressing challenges. Our staff and advisory board consists of experienced professionals that provide the highest levels of technical expertise in economics, analytics, and thought leadership.
Econsult Solutions' Transportation and Infrastructure Team Includes:
Experienced planners with expertise in sustainable infrastructure projects; transit-oriented development and land use policy;
Seasoned economists with expertise in cost-benefit analysis, financial modeling, regression analysis and other techniques to evaluate the economic and social benefits of transportation service and infrastructure investments;
Public policy experts with experience interfacing with government agencies and helping to strategically articulate the case for investment;
Spatial and statistical analysts with the capabilities to analyze large-data sets to identify meaningful insights.