To succeed in the post-COVID world, urban leaders need access to evidence-based analysis showing the innovative technologies, solutions, and business models that will work best, particularly when the next disruption hits.
ESI ThoughtLab, in collaboration with a global coalition of business, government, and academic leaders has aimed at providing city decision-makers with an evidence-based roadmap to building the smart city of the future. Called Smart City Solutions for a Riskier World, this research initiative explores how 167 cities—with diverse populations and economies—use smart innovation and public-private partnerships to drive results.
Download our ebook which highlights the full findings of our in-depth study.
COVID-19 has accelerated the need for cities around the world to adopt innovative solutions to achieve their social, environmental, and economic goals. But the priorities and solutions vary by region—and within regions, based on a city's population size, development maturity, and other factors.
To help city leaders compare their practices and progress against those of peers, ESI ThoughtLab has developed regional scorecards for 167 cities across six world regions: Africa, Asia Pacific, Europe, Latin America, Middle East, and North America.
Download our regional scorecards today.
Insights from our Advisory Board
Ready to discover more?
Visit the official program microsite for the latest articles, interviews, upcoming events, white papers, and more.
This excel-based tool contains a wealth of economic, demographic, environmental, and other urban data on the 167 cities highlighted in our study. Culled from secondary data sources such as the World Bank and OCED, this database updates our earlier Hyperconnected Cities Data Navigator and is a valuable resource for those interested in smart city solutions.
This report showcases how 10 cities across regions, population sizes, and economic maturity are achieving the SDGs. It spotlights challenges and provides valuable insights for their peers.
Cities include: Accra, Barcelona, Bogota, Ludhiana, Orlando, Philadelphia, Porto, Suzhou, Torrance, and Trondheim.
Citizen Sentiment Tracker
To understand citizen perspectives on smart, sustainable programs, ESI ThoughtLab created a real-time, AI-enabled Citizen Sentiment Tracker. This unique tool used artificial intelligence to collect, categorize, and assess citizen views expressed through hundreds of thousands of Twitter feeds.  It allowed our team to identify SDGs and technologies that are top of mind for city residents and how their views compared with the efforts of cities they live in.
Previous Research Initiatives
Smart City Solutions for a Riskier World is the third report produced by ESI ThoughtLab focused on the smart city of the future. Download our prior research, Building a Hyperconnected City and Smarter Cities 2025 today.
ESI ThoughtLab gathered benchmarking data from 100 cities, conducted in-depth interviews with city leaders, and drew on valuable input from a cross industry coalition of leading firms and research organizations. This study provides an in-depth evidence-based roadmap that cities can use to become vibrant, hyperconnected urban centers of the future.
ESI ThoughtLab teamed up with a coalition of organizations with urban and technology expertise to conduct ground-breaking research into the impact of smart city solutions on urban performance. Our research identified 10 smart city pillars that work together to drive benefits to local stakeholders.
Smart City Solutions for a Riskier World was sponsored by a coalition of leading organizations and institutions. Without their support, this research would not have been possible.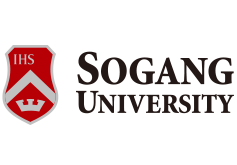 Successful thought leadership is a team sport, requiring close collaboration and the right blend of analytical, editorial, and marketing skills. For more information on how you can join future in-depth programs, please contact us today.