ESI is excited to introduce our newest additions to the firm. We look forward to working with each of these individuals and appreciate the unique skills they bring to the team!
Anjana Balaji is an analyst. She earned her Master's in applied economics from Johns Hopkins University in 2023 and earned her Bachelor's in economics from Stella Maris College in 2020. Previously, she worked as a research assistant with ESI. Ms. Balaji's interests include sustainable development and global renewable energy policies.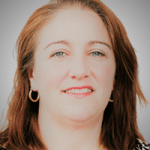 Cassandra Brown is a director at ESI. She comes to firm with a deep background in higher education, working in various roles with alumni, faculty, and the external business and governance community for 15 years at Drexel University. Ms. Brown received her M.B.A. at Drexel University.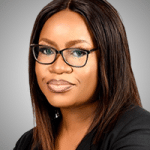 Odinaka (N.K.) Ezeobele is a director. She is passionate about building cross-sector partnerships that enable clients to make sound investment decisions with sustainable outcomes.
Chris Geraghty is a senior analyst ESI. As an educator in Philadelphia's Catholic schools, he gained formative experience working directly with the city's youth and families. In March of 2023, he graduated from Drexel University's LeBow College of Business with a Master of Science in Economics.
Emily Goldstein is a senior analyst. She works primarily in the economic development practice. Ms. Goldstein brings a background in planning and research. She graduated from the University of Pennsylvania with a Master of City Planning in 2023.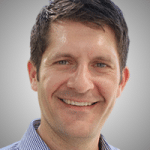 Brian Licari is a director at ESI.  His career background and interests are in analyzing, developing, and implementing economic development and community revitalization strategies ranging in scale from the grassroots neighborhood level to regional business development efforts.
Stephen Madsen
is an associate director, providing expertise in housing and economic development policy analysis. Prior to joining the firm, he worked across the public and private sectors with experience at NJHMFA, NYCEDC, and Morgan, Lewis & Bockius LLP.
Cameron Miller is an associate director. He has a history of working across the public sector, having held positions in city government, higher education, and nonprofit organizations. Prior to joining the firm, Cameron served as the Director of Operations for the City of Philadelphia's Rebuild Initiative, a mayoral program funded by the Philadelphia Beverage Tax.
Uswa Mutaal is an analyst. She graduated from Drexel University with a Bachelor of Science in Economics and a Bachelor of Arts in Political Science, with a minor in legal studies. At ESI, she focuses on our transportation practice.
Mark Robinson is a director. He received his Ph.D. in economics from Temple University in 2023. While at Temple, he taught courses on the American economy and issues in public policy. Mark's research specialties included labor economics, environmental economics, and macroeconomics.
Yihan Zhang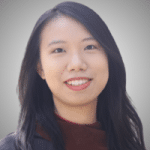 is an analyst at ESI. She graduated from the University of Pennsylvania in 2023 with a Master's in City Planning with a concentration in Public and Private Development and a Certificate in Real Estate Design and Development. Yihan's interest lies in understanding the public and private forces behind urban development.
Yingtong (Angel) Zhong
is an analyst at ESI. She graduated from the University of Pennsylvania in 2023 with a Master of Science in Social Policy and Data Analytics. At Penn, Angel distinguished herself as a data research assistant, adeptly managing expansive datasets.