The travel and tourism industry has a history of addressing challenging situations and overcoming periods of hardship. It is not hyperbole to say, however, that this time is different. The coronavirus presents both a public health and economic crisis that has severely damaged travel and tourism activities, businesses, and households around the globe. This period has been devastating to all facets of tourism, negatively impacting destinations, specific attractions, and the tourism infrastructure in a wide variety of ways. For the travel industry, the crisis combines and expands upon the worst elements of the aftermath of 9/11 (a precipitous drop in tourism activity driven by public safety fears) and the 2008 Recession (with economic conditions and consumer confidence holding back the recovery). The virus's impact on both the hotel and airline industries is more severe than these events combined, and numerous tourism related businesses and attractions have been irreparably damaged. US travel spending is expected to drop by 45% this year and may not recover to pre-Covid levels until 2024. The travel industry has been more severely damaged than any other US industry,
You certainly don't need us to tell you how bad things are, but you may need help in tackling the difficult conditions you are confronting. A thoughtful and honest consideration of the issues and the destination's tourism product; careful study of the changing tourism environment; an understanding of the adaptations that will be necessary; and the development of a well-conceived strategic plan are all critical elements of a successful recovery.
Now is the time to assess your situation; develop strategies; test and verify assumptions; execute; and collect data for metrics. Complacency is not acceptable. There will most definitely be a reordering of the competitive landscape throughout the industry once the coronavirus fades. Therefore, it is critical that destinations think and act strategically and quickly to position themselves for the future.
With this in mind, Econsult Solutions and Parter International are presenting our thoughts on how tourism destinations can best position themselves for recovery in a series of three blog posts:
Assessing Your Circumstances and Preparing for Recovery
Rethinking Your Destination: Your Future Visitors and How to Attract Them
Tourism Strategic Planning: The Tried and True
Assessing Your Circumstances and Preparing for Recovery
For destinations around the world, the Coronavirus has been a uniquely disruptive and perilous force.. It is difficult to comprehend that it was only a little more than three months ago that most of our planet stopped traveling. The industry's understanding of how to react and proceed has needed to change at a speed we could never have imagined. Now that there are signs of reopening, we must remind ourselves not to confuse this with recovery.
The answers to solving a destination's problems will not be easy. Questions and concerns we rarely considered must now be studied and addressed. The uncertainties abound:
What are the best ways to move toward recovery and what will it look like?
Which visitors will we have the greatest potential to attract and what will they expect?
How can we better assist our attractions and help our tourism infrastructure adapt to the new normal?
How do we survive and then proceed with reduced funding and how do we identify new funding sources to help us meet our responsibilities?
What are the most suitable, sensitive, and effective ways to promote interest and trust in our destination?
How can we reinvent events to help us attract tourists?
Which partnerships are most likely to assist us rebound quickly and well?
While variations on these issues have been addressed as a result of natural disasters, economic slowdowns, and terrorist incidents, we must now consider actions that deal with our changed environment and respond aggressively. While the answers will be site specific, destinations must grapple with when and how to market, and the challenges they will face as visitors begin to return. This must all be done with a lens toward rethinking the future – what will be different about tourism to your destination in both the short- and long-term?
Every destination must proceed quickly but thoughtfully. DMO's need to be Destination Management (not just marketing) Organizations. Now, more than ever, planning and managing a wide array of issues is essential. Every destination needs to:
Identify and confront the challenges it will face as visitors begin to return
Help its attractions and tourism infrastructure achieve a "healthy, safe & clean" designation
Deal with traveler impediments: less money; travel restrictions; airplane and train route reductions; fear; etc.
Determine which of its target audiences may have changed and link its marketing to the most current research
Ensure that tracking programs are in place to identify both the level and patterns in visitor recovery as it begins to unfold
Monitor the political landscape, be a forceful advocate for the industry, make sure tourism is represented on the economic development and recovery agenda of its region, and convince the public that what's good for the tourism industry is important for your locale
Seek stimulus and other relief funding as appropriate in the short-term, and identify new funding models (not just hotel taxes) for the long-term
Recognize the difficult decisions it needs to make regarding staff and budget and consider organizational modifications
While tourism goals remain the same: minimize expenses; increase revenue; retain existing customers; acquire new customers; and increase tourist spend, the environment has changed dramatically, and new approaches must be found.
Read Part 2 and Part 3 of this three-part blog series.
About the Authors
Econsult Solutions, Inc. (ESI) and Parter International, Inc. offer collaborative strategic planning services to help enhance and develop tourism attractions; events; infrastructure; marketing; and organizational efficiency, resulting in a significant impact on the economic well-being of tourism destinations and attractions. At a time of unprecedented challenges in the travel industry, our team brings wide-ranging experience, data-driven insights, and a collaborative approach to help address tourism and travel challenges. To learn more about our capabilities, please visit our new Tourism Strategic Planning partnership webpage by clicking here.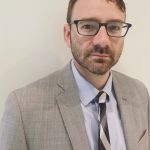 Ethan Conner-Ross is Vice President and Associate Principal at Econsult Solutions, Inc (ESI).  Mr. Conner-Ross joined ESI in 2013 as a Director, and was promoted to Vice President and Associate Principal in 2019. Prior to joining ESI, Mr. Conner-Ross, worked from 2006 to 2013 at Visit Philadelphia, a non-profit tasked with promoting tourism in the Philadelphia region. As Vice-President of Research and Planning, he directed the organization's market research program which emphasized primary data collection and web analytics and led company-wide planning, coordinating the development of the organization's five-year strategic plan, annual marketing plans, and new initiatives.
As an attorney, high-ranking government official, and senior business executive, Alan Parter has devoted his entire career to helping governments, corporations, and non profits succeed in their strategic planning initiatives.  Among the many projects he has headed are tourism plans for Houston, Philadelphia, Baltimore, and Lancaster PA.  When he served as Deputy Commissioner of NYS, the seven NYS offices around the world for which he was responsible played an active role in the famous and innovative "I Love NY" tourism campaigns.  He has spoken at many tourism conferences and taught a graduate level course at the New School for Social Research titled, "Comparative Governmental Approaches to Tourism"