Econsult Solutions, Inc. helps you answer your big questions and tell your story through insights, ideas, and thoughtful analysis.
We apply our expertise in economic development, real estate, transportation, and public policy to improve the urban environments where we work and live.
Managing cyber risks in a world of rapid digital change By 2021, cybercrime is likely to cost the world $6 trillion annually—more than the combined GDP of the UK and France. As companies embrace the latest digital solutions and respond to rising regulations, cybersecurity has become a top management priority across industries and markets.    But cybersecurity […]
ESI offers a broad range of services for tourism and hospitality clients. Our team understands the unique challenges and opportunities of the travel industry and works with clients to develop customized solutions to help them better understand the market, explore business opportunities, navigate public policy, and articulate economic impact. Over the years, ESI has worked […]
"Three days?" I ask because it was difficult to believe what he was suggesting. "Well two days; on the third day, the house overheated in under an hour." I am standing in the middle of the 13th Annual Passive House Institute United States (PHIUS) conference. Michael from Ingui-Baxt architects has just explained that his four-story […]
In 2018, a multi-pronged research program was led by Visa to assess digital transformation barriers and opportunities for small and medium businesses (SMBs). ESI ThoughtLab performed a cost analysis survey to support […]
Make Disruption Work for Your Business Change is one of life's certainties, so those who look only to the past and the present are likely to be caught out by the future. […]
We Offer Solutions for...
Urban economics is our passion.
Our staff members have outstanding professional and academic credentials, including active positions at the university level, wide experience at the highest levels of the public policy process and extensive consulting experience.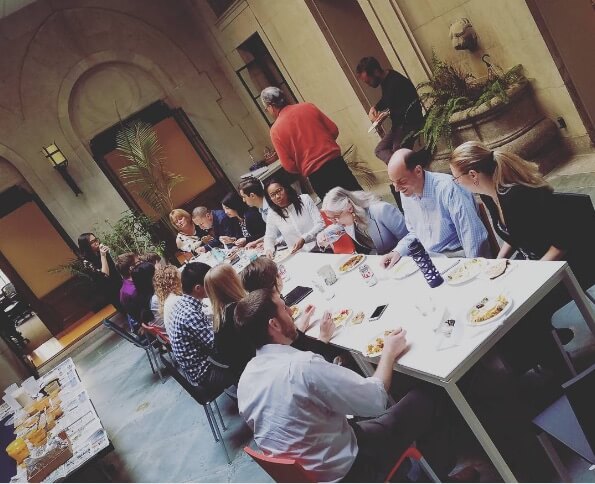 We are honored to support the work of our clients and appreciate the their dedication to improving the economic vitality of the regions they encompass.
Let us help you find a solution.