Econsult Solutions, Inc. helps you answer your big questions and tell your story through insights, ideas, and thoughtful analysis.
We apply our expertise in economic development, real estate, transportation, and public policy to improve the urban environments where we work and live.
As we near the end of the fourth quarter of the year, the inevitable question arises—"How are we doing compared to last year?" Despite a slowdown in the overall volume of single family home transactions, Philadelphia is still on track to outpace the last decade's annual sales volumes. As of September, home sales lagged slightly […]
Econsult Solutions, Inc. and ESI ThoughtLab are pleased to invite you to our upcoming webinar which takes a deeper dive into the results of Smarter Cities 2025. In today's digital age, becoming a smart city is vital for attracting business, residents, tourists, and talent, and for ultimately fostering growth and prosperity. But the path to a smart […]
Econsult Solutions, Inc. (ESI) hires interns year-round. These students bring with them enthusiasm, new skills, the perspectives of a younger generation, and a hard work ethic. I interview many of our intern candidates. Those who are prepared with questions, as they should be, ask about what skills we seek in our candidates. We require distinct […]
On November 14, ESI VP and Director Steve Wray presented at Westchester Biotech Project's Virtual Roundtable: Building the Westchester Biotech Cluster, Innovation Cluster Development in a Dynamic Environment. Wray, a […]
A Ground-Breaking Research Effort Over the past ten months, ESI's team of thought leadership experts, coupled with a coalition of leading providers of smart city services and research partners, worked […]
Over five years, smart cities can raise GDP per capita by 21% and population growth by 13% November 13, 2018 (Philadelphia, PA) – ESI ThoughtLab today released key findings from […]
We Offer Solutions for...
Urban economics is our passion.
Our staff members have outstanding professional and academic credentials, including active positions at the university level, wide experience at the highest levels of the public policy process and extensive consulting experience.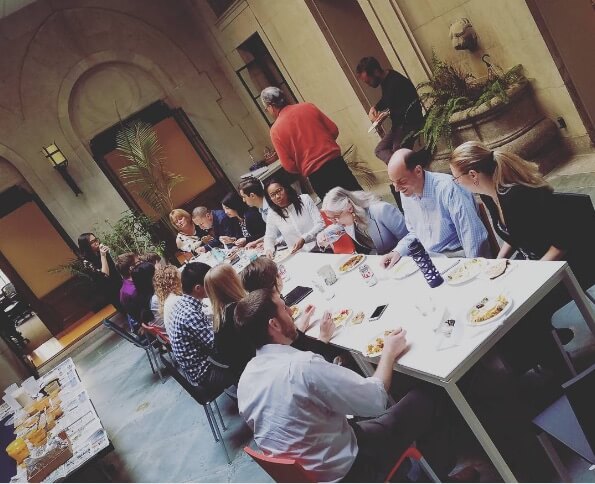 We are honored to support the work of our clients and appreciate the their dedication to improving the economic vitality of the regions they encompass.
Let us help you find a solution.