Econsult Solutions, Inc. helps you answer your big questions and tell your story through insights, ideas, and thoughtful analysis.
We apply our expertise in economic development, real estate, transportation, and public policy to improve the urban environments where we work and live.
Depending how yesterday's games went, you may already be mathematically eliminated from winning your office bracket.  But given the fact that the odds of finishing the tournament with a perfect bracket is anywhere between 1 in 128 billion or 1 in 2.4 trillion[1] (depending on how you calculate it), odds are you had at least […]
Many news sources are showing that home construction started to slow down nationally at the end of 2018, with single-family permits dropping by 6.7 percent. With that in mind, we wanted to see how Philadelphia's construction activity compared year-over-year, and also how it was fairing early on in 2019. Last year, we took some time […]
ESI was retained in 2018 by the Port Authority of Allegheny County (PAAC), the comprehensive provider of public transit services in Allegheny County, Pennsylvania, to assess its economic impact. The report demonstrates the impact of PAAC's expenditures and service on the economy, on residents, and on state and local tax bases through a variety of […]
On October 24, 2018, the longest bridge-tunnel crossing system in the world connecting Hong Kong, Zhuhai, and Macau was opened. Hailed as an engineering wonder, this 34-mile system took nine […]
Artificial Intelligence Moves into the Fast Lane Advanced artificial intelligence (AI) may conjure up futuristic images along with hype and fear, but the reality is much different. To understand where […]
We Offer Solutions for...
Urban economics is our passion.
Our staff members have outstanding professional and academic credentials, including active positions at the university level, wide experience at the highest levels of the public policy process and extensive consulting experience.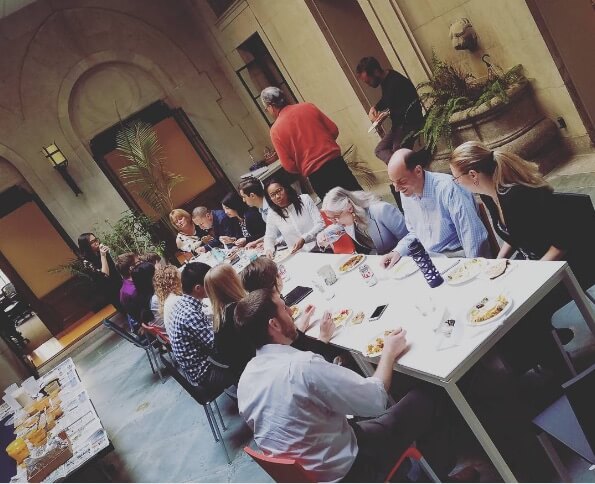 We are honored to support the work of our clients and appreciate their dedication to improving the economic vitality of the regions they encompass.
Let us help you find a solution.