Econsult Solutions, Inc. helps you answer your big questions and tell your story through insights, ideas, and thoughtful analysis.
We apply our expertise in economic development, real estate, transportation, and public policy to improve the urban environments where we work and live.
A Ground-Breaking Research Effort Over the past ten months, ESI's team of thought leadership experts, coupled with a coalition of leading providers of smart city services and research partners, worked on an extensive study examining the impacts of smart city solutions on urban performance. For our recently released program, Smarter Cities 2025, our team conducted […]
In today's digital age, becoming a smart city is vital for attracting business, residents, tourists, and talent, and for ultimately fostering growth and prosperity. But the path to a smart city future is often unclear to urban leaders, who require a deeper grasp of the approaches that will drive the best results. To provide cities with […]
Managing cyber risks in a world of rapid digital change By 2021, cybercrime is likely to cost the world $6 trillion annually according to Cybersecurity Ventures—more than the combined GDP of the UK and France. As companies embrace the latest digital solutions and respond to rising regulations, cybersecurity has become a top management priority across industries […]
Over five years, smart cities can raise GDP per capita by 21% and population growth by 13% November 13, 2018 (Philadelphia, PA) – ESI ThoughtLab today released key findings from […]
On November 8, 2018 ESI hosted an On the Table roundtable converging local government, business, and public transit leaders to discuss smart city initiatives and how they will possibly affect […]
Despite its prime location and affordability, Wilmington, DE is often overlooked. Nestled between Philadelphia and Baltimore, the city is at a tipping point. Wilmington is following a trend of many […]
We Offer Solutions for...
Urban economics is our passion.
Our staff members have outstanding professional and academic credentials, including active positions at the university level, wide experience at the highest levels of the public policy process and extensive consulting experience.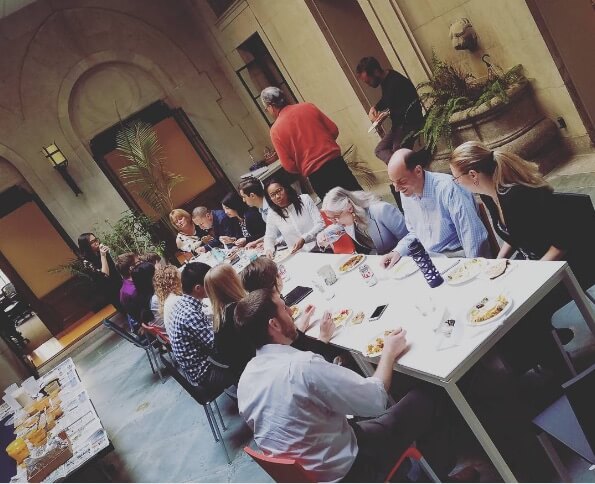 We are honored to support the work of our clients and appreciate the their dedication to improving the economic vitality of the regions they encompass.
Let us help you find a solution.