Econsult Solutions, Inc. helps you answer your big questions and tell your story through insights, ideas, and thoughtful analysis.
We apply our expertise in economic development, real estate, transportation, and public policy to improve the urban environments where we work and live.
As we approach the end of summer, ESI must say goodbye to yet another group of talented interns. But, before they return to the classroom or pursue their next opportunity, we've asked them to take part in an exit interview. This gives them an opportunity to give their final thoughts on their experience at ESI […]
Ambler is a lovely, walkable small town northwest of Philadelphia, but in 2009 the residents had a problem. The only grocery store in town was closing its doors. The giant pharmacy that replaced the store tried to help out by selling chips, canned goods, and even milk, but it was a long way from being […]
Take the survey here. Please take the time to fill out the Philadelphia Real Estate Council's Mid-Atlantic Real Estate Sentiment Survey. You have until September 30 to complete the survey for Q3 2018. This quarterly survey asks respondents to think about how the market has performed in the current quarter and their expectations for […]
In 2018, a multi-pronged research program was led by Visa to assess digital transformation barriers and opportunities for small and medium businesses (SMBs). ESI ThoughtLab performed a cost analysis survey to support […]
ESI Senior Vice President and Principal, Lee Huang, was interviewed on the Committee of Seventy, a podcast focused on current events and challenges facing the City of Philadelphia. Serving as […]
Make Disruption Work for Your Business Change is one of life's certainties, so those who look only to the past and the present are likely to be caught out by the future. […]
We Offer Solutions for...
Urban economics is our passion.
Our staff members have outstanding professional and academic credentials, including active positions at the university level, wide experience at the highest levels of the public policy process and extensive consulting experience.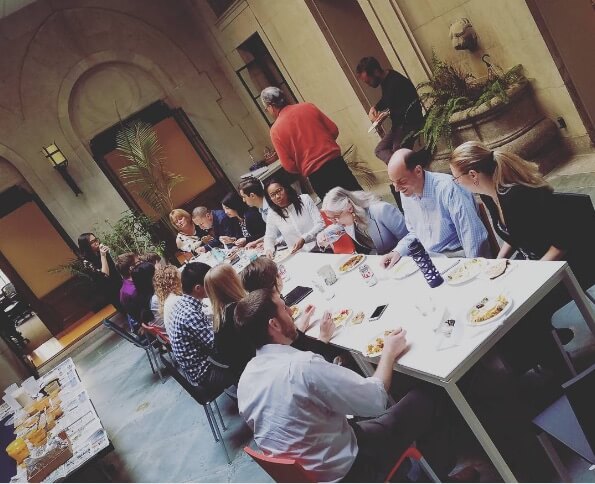 We are honored to support the work of our clients and appreciate the their dedication to improving the economic vitality of the regions they encompass.
Let us help you find a solution.