Econsult Solutions, Inc. helps you answer your big questions and tell your story through insights, ideas, and thoughtful analysis.
We apply our expertise in economic development, real estate, transportation, and public policy to improve the urban environments where we work and live.
We're here to listen. Please take the time to fill out the Philadelphia Real Estate Council's Mid-Atlantic Real Estate Sentiment Survey. You have until June 29 to complete the survey for Q2 2018. This quarterly survey asks respondents to think about how the market has performed in the current quarter and their expectations for […]
For this month's Philadelphia Housing Index (PHI) blog post, we decided to take a look at new construction permit data from Philadelphia's Department of Licenses and Inspection. We filtered the data to examine only new construction building permits to see how Philadelphia's development pipeline stacks up compared to previous years and which neighborhoods are showing […]
On Monday, we asked whether 2018 will be the "Year of the Woman" in Pennsylvania. Although it's ultimately too early to tell – the gap between Pennsylvania and the national average in the percentage of women elected to Congress is due to election outcomes, not the percentage of women running for office or winning primary […]
Harnessing Data and Technology to Drive Business As the investment industry reinvents itself for a digitally-connected world, wealth advisors must also radically reimagine and retool their businesses. Unfortunately, many have […]
Applications are due Tuesday, July 19, 2018, at 8 pm E.D.T. This program was previously known as the Transportation Investment Generating Economic Recovery or "TIGER Discretionary Grants," program, and […]
For this month's update on the ESI Philadelphia Housing Index (PHI) we introduce our new interface, which allows users to more closely interact with our index and analyses. Now when you […]
We Offer Solutions for...
Urban economics is our passion.
Our staff members have outstanding professional and academic credentials, including active positions at the university level, wide experience at the highest levels of the public policy process and extensive consulting experience.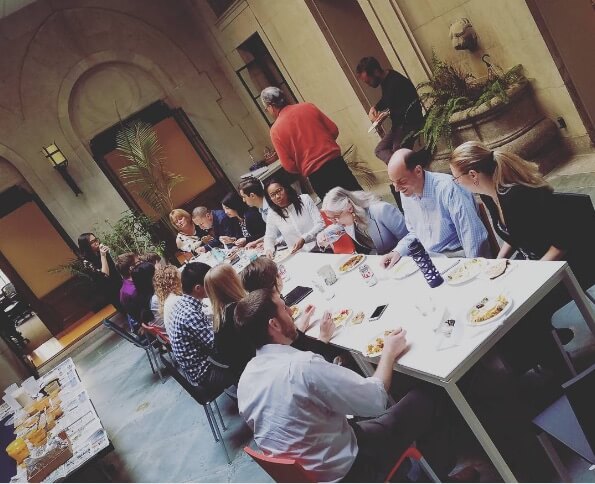 We are honored to support the work of our clients and appreciate the their dedication to improving the economic vitality of the regions they encompass.
Let us help you find a solution.