Econsult Solutions, Inc. helps you answer your big questions and tell your story through insights, ideas, and thoughtful analysis.
We apply our expertise in economic development, real estate, transportation, and public policy to improve the urban environments where we work and live.
With temperatures still soaring above 90 degrees, it hasn't felt quite like fall in Philadelphia. Yet, while dreaming of cooler temperatures, I've started thinking about fall activities: apple picking, pumpkin patches, and corn mazes: all forms of agritourism. Between my own plans and the Pennsylvania Agriculture: A Look at the Economic Impact and Future Trends […]
Last week in Present Value, we shared the news about the recent addition of the William and Letitia Still House and Underground Railroad Way Station to the Philadelphia Register of Historic Places. Since most Underground Railroad stations have been forgotten, finding the exact home of the Father of the Underground Railroad and protecting it underscores […]
We at Econsult Solutions have a deep appreciation for the history of the city we call home, Philadelphia. We know firsthand that historic preservation plays an important role in the economic vitality of cities. Home of The Father of the Underground Railroad, William Still From 1850-1855 fugitives from slavery had their first experience of freedom […]
In 2018, a multi-pronged research program was led by Visa to assess digital transformation barriers and opportunities for small and medium businesses (SMBs). ESI ThoughtLab performed a cost analysis survey to support […]
Make Disruption Work for Your Business Change is one of life's certainties, so those who look only to the past and the present are likely to be caught out by the future. […]
We Offer Solutions for...
Urban economics is our passion.
Our staff members have outstanding professional and academic credentials, including active positions at the university level, wide experience at the highest levels of the public policy process and extensive consulting experience.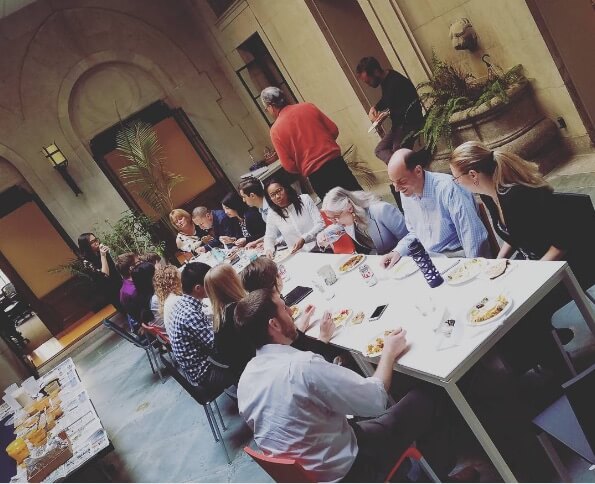 We are honored to support the work of our clients and appreciate the their dedication to improving the economic vitality of the regions they encompass.
Let us help you find a solution.