Econsult Solutions, Inc. helps you answer your big questions and tell your story through insights, ideas, and thoughtful analysis.
We apply our expertise in economic development, real estate, transportation, and public policy to improve the urban environments where we work and live.
In case you missed it, ESI, along with Diamond and Associates, Catharine Street Consulting and Danielle DiLeo Kim, LLC announced the launch of a new line of advisory services to developers incorporating social impacts into their real estate projects. We decided to ask our social impacts team a few questions regarding its importance. Those interviewed […]
Losing a major employer can be devastating for any city and a more significant challenge when it impacts multiple communities. Such is the case with Fort Monmouth, the former military fort that spans across the towns of Oceanport, Tinton Falls and Eatontown, NJ.  All of which have a population of less than 20,000 and only […]
PHILADELPHIA, June 5, 2018 — Econsult Solutions Inc. (ESI), a global leader in economic forecasting, is partnering with Spectrum Gaming Sports Group, a unit of international gaming consultancy Spectrum Gaming Group, to assist governments and gaming operators in projecting the comprehensive economic impacts of legal sports betting. ESI and New Jersey-based Spectrum, which have worked together on multiple […]
Agriculture has a long rich history in Pennsylvania and has been a driving force of the state's economy for centuries. While the number of Pennsylvanians farming has decreased, the importance of […]
I don't think it would come as a surprise to anyone if they were told that regional collaboration is challenging. It's because we make it so, and we make it […]
Housing investment has transformed in the years following the real estate market crash of 2008. The number of privately constructed housing units has steadily climbed since then, increasingly so over […]
We Offer Solutions for...
Urban economics is our passion.
Our staff members have outstanding professional and academic credentials, including active positions at the university level, wide experience at the highest levels of the public policy process and extensive consulting experience.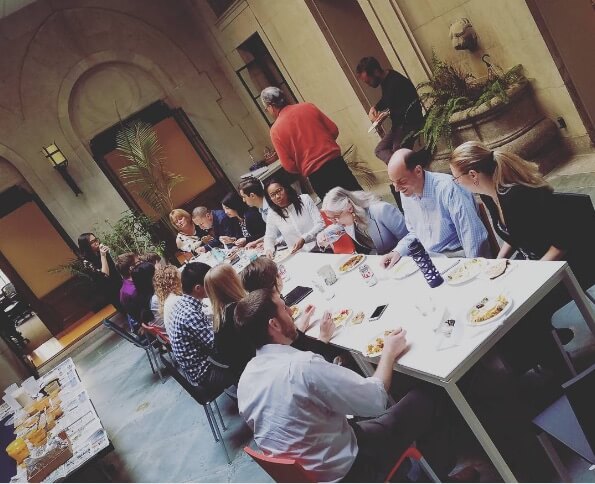 We are honored to support the work of our clients and appreciate the their dedication to improving the economic vitality of the regions they encompass.
Let us help you find a solution.