Econsult Solutions, Inc. helps you answer your big questions and tell your story through insights, ideas, and thoughtful analysis.
We apply our expertise in economic development, real estate, transportation, and public policy to improve the urban environments where we work and live.
Building a System to Provide Sports-Based Youth Development for All of Philadelphia's Children In 2017, Econsult Solutions, Inc. (ESI) was hired by the Philadelphia Youth Sports Collaborative (PYSC) to support the Philadelphia Task Force on Sports Based Youth Development (SBYD). The Task Force was created to spearhead the Game On Philly! initiative, a five-year campaign with […]
"Education is no longer a matter of knowledge and skills…It is also, more importantly, a matter of values, attitudes, ethics, and morality." (Quote from Ministry of Education representative, April 28, 2018) In April, I was fortunate to join the inaugural 10-person cohort of the UPenn Graduate School of Education's Senior Leaders China Seminar, getting an intensive, up-close […]
Quality early childhood programs have proven to be valuable for helping young children become school-ready and more successful in school and life. The evidence is especially clear that both quality pre/post-natal home visiting and pre-K schooling make substantial differences in opportunity, a child's ability to adapt socio-emotionally, perform at grade level, graduate from high school, […]
ESI Senior Vice President and Principal, Lee Huang, was interviewed on the Committee of Seventy, a podcast focused on current events and challenges facing the City of Philadelphia. Serving as […]
Make Disruption Work for Your Business Change is one of life's certainties, so those who look only to the past and the present are likely to be caught out by the future. […]
We Offer Solutions for...
Urban economics is our passion.
Our staff members have outstanding professional and academic credentials, including active positions at the university level, wide experience at the highest levels of the public policy process and extensive consulting experience.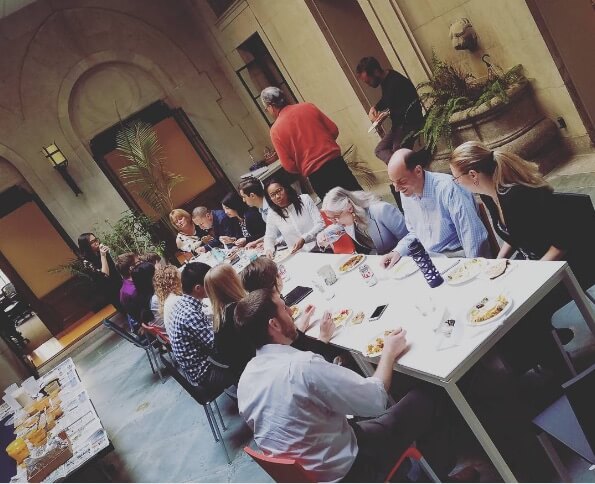 We are honored to support the work of our clients and appreciate the their dedication to improving the economic vitality of the regions they encompass.
Let us help you find a solution.