"We are excited to introduce 10 new staff members to ESI! From analyst to director, these friendly faces help increase our capacity to take on new projects and serve our client base well. I encourage you to click on the photos and learn more about each of our new hires."
– Lee Huang, President & Principal
---
Elizabeth Dobbins
 is a Senior Analyst. Ms. Dobbins graduated from Oberlin College with a B.A. in English and the University of Pennsylvania with a Master of City Planning, concentrating in Housing, Community and Economic Development.
---
Lucie Doran
 is an Analyst. Ms. Doran graduated from Drexel University with a B.S. in Mathematics and B.S. in Economics. Lucie brings experience with econometric modeling and a passion for sustainable development.
---
Grace Hanoian
 is a Business Development and Marketing Associate. Ms. Hanoian graduated from the University of Delaware with a B.A. in Communications and Political Science. At ESI, she assists with proposals, events, and social media.
---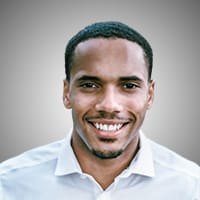 Justin Hill
 is an Analyst. He graduated from Columbia University with a B.S. in Political Science and has experience in data visualization and management. Mr. Hill is interested in real estate, sustainable development, and socio- and geo-politics.
---
Hyojin Lee
 is an Analyst. Ms. Lee received her dual Master of City and Regional Planning and Public Policy from Rutgers University in 2022, and a B.A. in Architectural Conservation from the University in Hong Kong in 2018.
---
Maria Machin
 is an Analyst. Ms. Machin is a recent graduate of the University of Pennsylvania Master of City Planning program, with a concentration in public and private development. She brings to this position a history of project management and architecture.
---
Trevor Marimbire
 is an Analyst. Mr. Marimbire graduated from Earlham College with a B.S. in Economics. Trevor's expertise and passions lie in the areas of economic development, public policy, and social impact.
---
Sarah Melling
 is an Analyst. Ms. Melling received her B.S. in Mathematics and Economics from Oregon State University. She has also worked as a research assistant for Oregon State University's Economic Department.
---
Joseph Shortell
 is an Analyst. Mr. Shortell received a B.A. in Theoretical Economics from Trinity University in 2020, and a M.Sc. in Applied Economics from the University of Barcelona in 2022.
---
Sam Sklar
 is a Director. Mr. Sklar previously worked as a senior urban planning analyst with Localize.city where he led the expansion of their web-based real estate marketplace into 22 municipalities. He received a B.S. in Finance from Boston University, and a Master of City Planning from the University of Pennsylvania, with a concentration in sustainable infrastructure and transportation planning. Mr. Sklar excels in project management, and problem identification, having a deep focus on building equitable and dignified solutions to locally developed problems.