Econsult Solutions, Inc. is proud to welcome five new additions to our growing team, as well as formally announce the promotions of several staff.
"We are thrilled to welcome our newest team members who each bring a unique set of skills that will support the firm's continued efforts in providing the highest levels of service to our clients. We are also incredibly proud to announce the recent promotions of long-time employees who have displayed their commitment to the firm, superb work ethic, and diverse perspectives."
– Lee Huang, President & Principal
---
Guido Giuntini
is a senior analyst at Econsult Solutions and an adjunct professor in the Economics Department at Boise State University. Until the end of 2021, he was a lecturer at Boise State University, where he taught courses in Principles and Intermediate Microeconomics, Economic Development, and the Capstone Course.
---
Elina Nikoleri
is an analyst at ESI. She completed her master's degree at the University of Pennsylvania where she concentrated in Public Private Development. Ms. Nikoleri has a background in real estate, affordable housing, and geospatial analysis.
---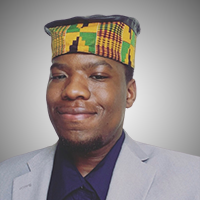 Kagiso Reed
is a business development and marketing associate at ESI, where he works within the operations of the business development team. In addition to working with client relations and assisting with proposals, he is responsible for navigating the new methods of traditional and social media content development to further push the framework of ESI's brand.
---
David Stanek
is a director at ESI, and an urban planner who specializes in combining data science techniques, geographic information systems, and qualitative research methods to evaluate the role and influence of land use and preservation interventions on residents, places, and municipal budgets. Prior to joining the firm, he was a land use and zoning researcher at the Penn Institute for Urban Research.
---
Elizabeth Wang
is an analyst. Ms Wang graduated with a master's degree in City Planning from the University of Pennsylvania. Her specialization includes real estate development, land use and transportation planning, along with spatial and statistical analysis in public policy.
---
Mike Daly
a business development manager at ESI. In addition to assisting with proposals, he is responsible for enhancing the firm's brand and work through traditional and social media, producing content for the company website, managing the ESI blog, and supporting the development of strategic initiatives.
---
Julia Flanagan
is a senior analyst at ESI. She has experience in econometrics, macro and microeconomics, and international trade. Prior to joining the firm, Julia was an International Trade Associate with the U.S. Department of Commerce where she conducted market research to assist in consulting small to mid-size companies exporting to global markets.
---
Lily Ho
is an associate director with a background in data visualization, cartographic design, and spatial analysis. Prior to joining the firm, she worked as a project associate at American Communities Trust, a Baltimore based non-profit that works with partners to create inclusive economic development projects.