The late Senator Daniel Patrick Moynihan of New York is purported to have said that the way to build a great city is simple: "Create a great university and wait 200 years."  There is no doubt a profound truth in this statement.  All great cities contain at least one great university.  And all great universities aspire in part to make the city they're located in a great city.
But, in 2021 and beyond, what does it mean for a city to be great?  And what does it mean for a university to contribute to a great city?  For anyone who cares about cities or universities, these are questions worth exploring.
To begin with, there is a sad irony in Senator Moynihan's statement.  Through the years, many universities have had ambivalent or worse feelings about the cities in which they're located.  Some erected walls to demarcate "their" space or constructed other barriers to keep outsiders out.   Others cultivated an intellectual separation from the community around them, as if interacting with "the real world" would taint their lofty academic explorations.  Hence the imagery of "the ivory tower," hardly a welcoming posture from universities to their surrounding communities.  There has got to be a connection between great cities and great universities, right?  And yet all too often that connection has been cold and distant.
Thankfully, this is changing.  Universities are pivoting hard from "ivory tower" to "engaged campus," because they understand that fulfilling their core institutional mission requires two-way engagement, for campus to feel accessible to the local community and for students and staff to see the whole region as classroom and laboratory.
What makes cities great – commercial vibrancy, cultural expression, and diverse perspectives – demands the participation of universities.  Universities that contribute in these ways have a long and bright future ahead of them, because this is responsive to what the marketplace is demanding of them now:
Communities need universities to act like the anchor institutions they are, which is to say that their futures are inextricably tied together, so universities must serve, engage, and invest in ways that are mutually beneficial and sustainable.
Students and employers alike need universities to synchronize their academic offerings to future workforce needs.  This means topics, content, instructional formats, and credentialing pathways that prepare participants for the real world by mirroring the real world.
Regions need universities to connect on-campus human capital and research infrastructure to the local business community, for this is what produces innovations that forge new ventures, birth entirely new industries, and strengthen economic competitiveness.
Society needs universities to cultivate culturally diverse and inter-disciplinary communities on campus, which interact with real people and real problems in real time, for this is what advances human knowledge and yields solutions to the world's thorniest challenges.
Regions that feature affordable universities and colleges have a local economy consisting of individuals that tend to have a relatively more stable financial situation, which benefits society as a whole. More expensive higher education institutions leave graduates strapped with immense debt, leaving less opportunities for a successful financial future.
The higher education sector displayed evidence of tumult even before COVID.  And after a year and a half of unprecedented disruption and uncertainty, future directions and basic survival are even more up in the air.  But the universities of the future that behave in these ways – whether they are big or small, STEM or liberal arts, well-endowed or financially lean – will thrive, and will in turn help make the great cities of the future.  And the universities that do not meet the moment in these ways risk not making it to the future.
Lee Huang, President & Principal | [email protected]
Lee Huang brings over 20 years of experience in economic development experience to Econsult Solutions' (ESI) public, private, institutional, and not-for-profit clients. He leads consulting engagements in a wide range of fields, including higher education, economic inclusion, environmental sustainability, historic preservation, real estate, and neighborhood economic development. His higher education clients have included Carnegie Mellon University, Emory University, University of Chicago, University of Notre Dame, University of Pennsylvania, and the Council for Christian Colleges & Universities.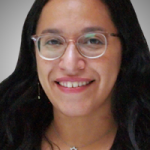 Ardy Wurtzel, Associate Director | [email protected]
Ardy Lynn Wurtzel is an Associate Director at Econsult Solutions, Inc. At ESI, Ms. Wurtzel leads projects in the areas of economic development, higher education, public policy, transportation and real estate. Prior to joining ESI, Ms. Wurtzel worked as an adjunct professor of Economics at several universities, including Temple University, Arcadia University, and Rutgers University.