ESI Director Jonathan Tannen simulated his predictions for the outcomes of the 2017 Philadelphia Primary Election in Present Value last week. Now the results are in. Below are the maps Jonathan generated once the votes were tallied. Thank you to those who joined us the night of the election, both live and in the Twittersphere!
At 152,000+, Philadelphia's electorate voted in greater numbers than is typical for a non-presidential primary, but as shown below, there were disparities among neighborhoods.
The race clearly went to progressive Larry Krasner who gained 58,000 votes, 35% of the Democrats' ballots in the contest between seven candidates.
In another clear majority win, 58%, Rebecca Rhynhart unseated the three-term incumbent City Controller Alan Butkovitz, perhaps sending a signal that business-as-usual isn't acceptable anymore.
Philadelphia voters also overwhelmingly approved two referenda to amend the City Charter, more signs that citizens are unsatisfied with business-as-usual. The first ends the practice of choosing contractors solely on a lowest-cost basis.
The second referendum allows for the creation of a commission to coordinate public/private redevelopment efforts.
Jonathan Tannen, Ph.D.,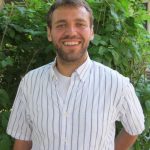 was previously a Director at Econsult Solutions, Inc (ESI). Jonathan's dissertation research used GIS and large-scale computational techniques to develop a Bayesian method to measure the movement of neighborhood boundaries.