The 2016 Housing Market has Benefitted Neighborhoods Across the City
The ESI Philadelphia Housing Index (PHI) has been updated with data through the end of 2016, and shows that the market is still going strong. During 2016, city housing prices surged past the 2007 pre-recession peak, and by December they reached values nearly twice as high as the 2001 baseline.
Unlike previous periods during the recovery, this year of rising values was experienced by neighborhoods of all types, all across the city.
South Philly
South Philly continues to outpace the rest of the city. Prices there are now 40% higher than the pre-recession peak of 2009, and 241% higher than in January 2001.
Philly's River Wards
Similarly, the River Wards—which includes Fishtown and Kensington— continued the growth of the last five years. Similar to South Philly, prices are 246% higher than they were in January 2011.
West and Southwest Philly
Unlike previous years, this growth in housing prices isn't limited to the expensive, booming districts. Prices in West and Southwest continued to increase last year, and are now 23% higher than the August 2011 recession low. Prices in these areas continue to lag behind the city as a whole, though and remain 21% lower than the pre-recession peak.
Northeast Philly
Housing prices in Northeast Philly similarly surged in 2016, finally ending a long decline that had persisted through 2015, even as other neighborhoods rebounded. Prices were 19% higher in December 2016 than the October 2015 low.
Visualizing Philly Housing Values
The PHI heat map shows that high housing prices continue to spread outward from Center City, into University City, South Philly, Fairmount, and the River Wards.
Jonathan Tannen, Ph.D.,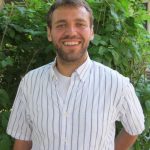 was previously a Director at Econsult Solutions, Inc (ESI). Jonathan's dissertation research used GIS and large-scale computational techniques to develop a Bayesian method to measure the movement of neighborhood boundaries.