With a new month comes updates to the Philadelphia Housing Index.
We have now released the index through September, and Philadelphia continued its year of strong price growth. The normalized price of housing in Philadelphia in September stood at $106,000; this represents the price for a house with the average physical traits—age, square footage, lot size, location on the block—and subtracting out seasonal effects. This price represents a 13% increase since the beginning of the year, and nearly a full return to the pre-Great Recession peak.
In exploring updated topics, I noticed a fascinating number that warrants more research in forthcoming weeks. For the most part, I have been focusing in these posts on the price index: that is often the most salient number, and the one into which we've poured our statistical efforts, to create a number that we are confident in. The newest Price Index for Kensington shows exactly what we've all known: the neighborhood prices have been skyrocketing.
What I've paid less attention to is the raw sales volume. Now, we haven't yet smoothed or corrected these numbers yet, but a plot of the raw sales volume in Kensington tells a dramatic story.
Ignoring the recent downturn in the map which is likely artificial—the city often backfills deeds, so these counts will likely increase in upcoming months—we see that sales volume has heated up dramatically, and in many months we see sales that are essentially on par with the heights of 2005 and 2006. Of course, this has also been accompanied by significant construction and demographic change; in future posts, we will begin to explore the relationship of these other variables—demographics, new construction—with the housing index.
See something? Tell us! Check out our portal—Philadelphia Housing Index—to see sales volumes for other months, and the updated indices and heat maps. Comments? Questions? Thoughts? Let us know!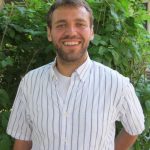 Jonathan Tannen, Ph.D., was previously a Director at Econsult Solutions, Inc (ESI). Jonathan's dissertation research used GIS and large-scale computational techniques to develop a Bayesian method to measure the movement of neighborhood boundaries.