We heard your requests, and have added a new feature to the Philadelphia Housing Index: Schools!
We have reanalyzed the indices using school catchment areas, and have produced the housing indices for Elementary and High Schools.
Methodology
The methodology for the school catchment indices are the same as outlined in the original HPI blog post. The index presents the predicted sales price of a house in that neighborhood if it had that average house traits of Philadelphia, and subtracting seasonality.
Notice that the elementary indices are quite noisy; we don't see a ton of sales in some catchments. We smooth the elementary school values more over time, so the values are a little bit less responsive to a given month's data.
We use present catchment boundaries, and project them backwards. The result is that some sales in early years may have occurred before a school existed, or before a catchment changed. Assigning that sale to the given school may then misimply that the sales price and the school are related, but using consistent geographies through time makes the results most useful in other cases.
School Insights
Patterns in the school results beg their own, full analysis later. But for the time being, we've highlighted some school stories that we found interesting. In exploring these, it's important to remember that there are many causes of price changes, and these plots just illustrate price trends in schools without an attempt to assign causality. Isolating some causal effects may make for a nice future blog post.
Penn Alexander
The Penn Alexander School in University City opened in 2001, and its catchment area housing prices jumped that same summer. Over the next few years, as the school gained acclaim, housing prices in the catchment area rose substantially.
Mastery Mann Campus
In 2010, Mann Elementary School was named a turnaround school and taken over by Mastery Charter Schools. The prices in the catchment area remained flat. What does this mean? Something about Mastery? Not so fast. Mann is geographically very different from Penn Alexander, and we already know that gentrification—which largely drove Penn Alexander's housing prices—largely occurs along boundaries of areas that have already gentrified.
Greenfield
The highest priced elementary catchment is currently Greenfield, located in Center City West. The catchment has an index of over $300K. And this is discounted! The appealing physical structure of the catchment houses and the proximity to Center City mean that the observed housing prices are actually up to $700K.
What does this mean?
These results only look at observed housing prices. Importantly, we don't know whether the in-movers driving these prices are using their neighborhood schools. Do prices drive school test scores? Do test scores drive prices? Are they unrelated, because higher-income residents aren't using the schools, and thus aren't deciding based on test scores? Has the relationship itself changed over the years, with the proliferation of school choices, allowing for in-movers to decouple their neighborhood and school choices? Stay tuned!
See any interesting results? Have more ideas for new analyses? Let us know!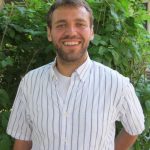 Jonathan Tannen, Ph.D., was previously a Director at Econsult Solutions, Inc (ESI). Jonathan's dissertation research used GIS and large-scale computational techniques to develop a Bayesian method to measure the movement of neighborhood boundaries.