Currently, the cost of joining the best under-13 team with my hometown soccer organization is roughly $1,465, an expense that does not include hotels for out-of-state tournaments, gas used driving to and from practices and games at least four times a week, and the opportunity cost shouldered by working parents for the time spent ensuring their children are able to play regularly.[1] I was lucky enough to have parents who could afford these costs. Many kids, far more talented than I will ever be, were not.
Unfortunately, this level of expense is standard across the United States; in fact, my hometown's price tag could be considered reasonable compared to some areas of the country where the annual price of registering for a youth soccer team can reach up to $5,500.[2] These astronomical fees are driving families out of the sport, as evidenced by the fact that the past three years have seen a 4.4% reduction in soccer participation by kids aged 6 to 12.[3] Ultimately, the "pay-to-play" structure of American soccer means that wealthy parents spend thousands of dollars on leagues and training programs to propel their kids to the top while many of the country's greatest talents—most commonly in Hispanic communities—are left behind through economic inequity.[4] Not only is this system inherently unfair to the thousands of kids from lower-income families who have the potential to make a career out of the sport, but it has stunted the success of the American national teams. Make no mistake, the U.S. Women's National Team (USWNT) has succeeded despite socioeconomic inequality, and once the rest of the world catches up with Title IX equality for women, the success of the USWNT will falter.1 And, as for the Men's team—well, it recently failed to qualify for the FIFA World Cup for the first time since 1986, and the last time it reached the semifinal of the World Cup was the competition's inaugural tournament in 1930 with only 13 participating teams. These results are unlikely to improve as long as America continues to price much of its best talent out of the opportunity to play.
While America prices its population out of soccer, the rest of the world embraces the sport as an opportunity for any child with talent. Scouts for top European teams watch pickup matches in inner-city neighborhoods, club academies partner with schools and universities, and children are provided facilities and coaching regardless of their economic background. It is no coincidence that many of the greatest players in the world, such as Neymar, Luis Suárez, and Ballon d'Or winner Luka Modrić, grew up in impoverished areas.[6] Clubs and academies around the world take the time and money to invest in talented players, minimizing the possibility of the next superstar from slipping through the cracks and ensuring that the socioeconomic playing field is level.
A further hindrance to American soccer-playing youth is the traditional career path, which follows in the tracks of the "bigger" American sports such as football and basketball: first, a player develops by playing (and paying) for local club leagues. Then, the player participates for their high school team, with the objective of impressing colleges. From college, the player hopes to be signed to a Major League Soccer (MLS) or National Women's Soccer League (NSWL) team, the top men's and women's leagues in the States. This system has two flaws. First, even with the potential benefit of scholarships, many young players do not have the money, grades, or both that are required to attend college. Even if a talented player manages to scrape together enough money and a high enough GPA to get into a low-level college, they would be playing the next four years of their career with subpar facilities, coaching, and teammates, which may diminish the chances of being noticed by a scout compared to a player of the same initial level who is accepted to a more nationally-ranked school. The second flaw is that by the time a player has graduated, joined an MLS or NSWL team, and can begin playing professionally full-time, they are already in their early twenties. Compare this to European clubs, where players such as Kylian Mbappé, Trent Alexander-Arnold, and Matthijs de Ligt began competing year-round at the highest levels of competition when they were still teenagers. American players lose vital years of top-level, full-time professional play, at ages where players in other countries are breaking into the first team for the best clubs in the world.[7] It is telling that the best up-and-coming American stars such as Christian Pulisic and Timothy Weah choose to develop their talents in Europe rather than their home country. The college-centered development model acts as both an additional barrier to entry for talented players and as a growth-stunting mechanism for those players who are able to attend.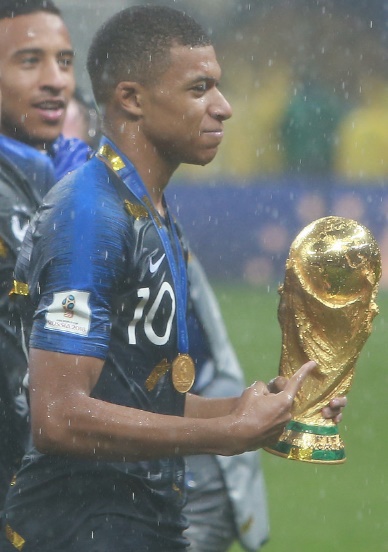 Fortunately, the deficiencies and inequity in the system have not gone entirely unnoticed. Two-time World Cup winner Alex Morgan of the NWSL recently denounced the pay-to-play youth structure as "more of a business than a grassroots sport", and former men's player Tim Howard has described how fortunate he was to have his university coach waive Howard's training fees—without his coach's financial assistance, Howard would have been unable to continue playing, and arguably the greatest American men's goalkeeper of all time would have slipped through the cracks.[8,9]
Meanwhile, nearly 35 percent of all outdoor soccer players in America belong to the $100,000+ annual household income bracket, compared to a measly 10 percent in the under $25,000 bracket.[10]  This is unsurprising considering some families pay almost $10,000 annually per child player, an unattainable fee for any family with an annual income below $25,000.[11] Countless individuals that are unable to afford the high fees of official, competitive soccer play instead in unofficial local leagues, where field and equipment conditions are poor, coaching is non-existent, and the chances of being noticed by a professional scout are minuscule. It is impossible to know how many players with the capacity to become the next Mia Hamm or Lionel Messi are never even given a chance.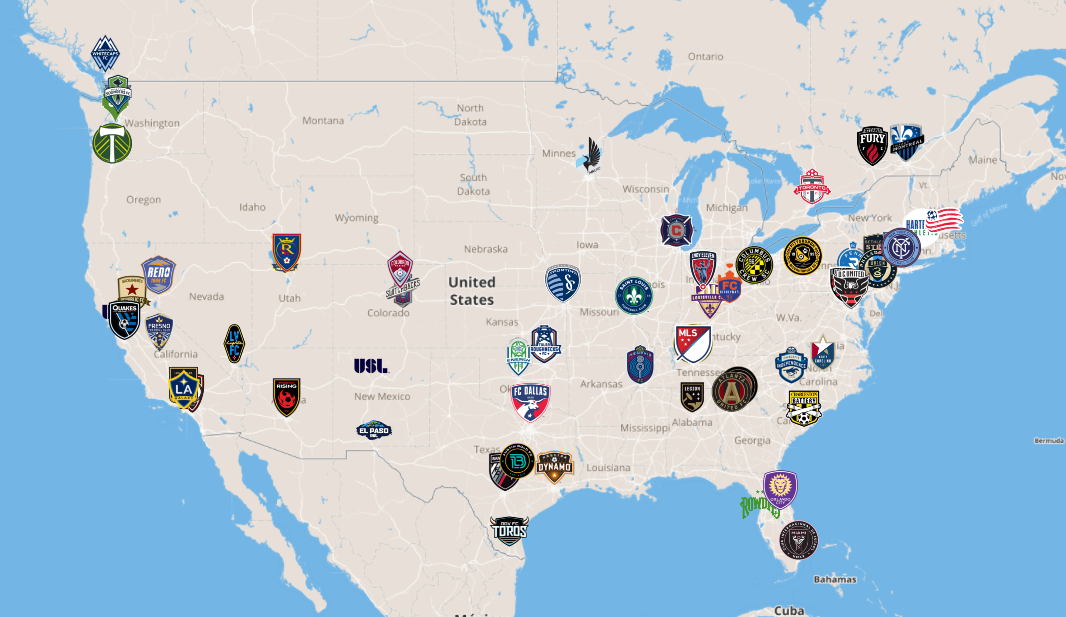 A natural hindrance to unified soccer development in the United States is the geographical size of the country. The variety of regions and cultures, combined with soccer's relatively low popularity compared to football, baseball, and basketball, means that many areas of the country simply don't have a nearby professional club with which to develop around. Even if MLS team FC Dallas begins subsidizing youth development, talented but impoverished players in rural western Texas would remain isolated and unnoticed. Unfortunately, this roadblock does not have an immediate solution; instead, the USSF must rely on the increased popularity of soccer that would come with equitable youth development. The greater the popularity of the sport, the more places in the country it will inevitably reach, and the fewer the kids that get left behind.
Soccer in America is at a crucial tipping point. With the success of the women's national team, high MLS attendances, and rising TV viewership of major European leagues, the interest in the sport is certainly there.[12,13] However, this potential is doomed to go to waste so long as the pay-to-play system continues to price millions of talented players out of the sport. The USSF and its major professional teams must take the step to subsidize youth development and create a system where players of all socioeconomic backgrounds can afford to play at a competitive level. Such a system would provide economic opportunity for underserved talent, bolster soccer participation on a national scale, improve the capabilities and success of the U.S. national teams, and ultimately garner economic gains for American clubs through the sale of top youth players. The failure to turn American soccer into the cost-accessible game that it has always been in the rest of the world not only eliminates opportunities for countless talented youth players across the country but also hinders the success of the sport as a whole and removes an excellent possibility for economic profit. It's time to rectify this mistake and make the beautiful game, well, beautiful.
Theo Herrin is an intern with ESI and graduated from The College of William & Mary in May 2019, majoring in Economics and minoring in Music. We thank Theo for all of his contributions to ESI this summer and wish him the best of luck in his future endeavors!
1 While sports was not the intended focus of Title IX, it had the drastic side effect of preventing discrimination against women in college sports in particular. Colleges were forced to provide equal opportunities for women to play sports, which has inevitably lead to increased funding and increased participation in college sports among women. This has given the USWNT a large advantage over the many other countries who have not passed or have only recently passed similar laws.[5]