I don't think it would come as a surprise to anyone if they were told that regional collaboration is challenging. It's because we make it so, and we make it so because we don't know any better. What may come as a surprise to some is that I think collaboration is rather simple and a classic no-brainer!  It requires leadership and patience, two skills that can be recognized through the regional collaboration in California's San Joaquin Valley.
California Partnership for the San Joaquin Valley
The San Joaquin Valley consists of eight counties – Fresno, Kern, Kings, Madera, Merced, San Joaquin, Stanislaus and Tulare– with 62 cities and more than four million residents. It is some of California's most challenged areas compared to the rest of the state: the average per capita income is 32% lower; college graduate rates are 50% below the average; access to health care is 51% lower; and air quality is among the worst in the nation. Recognized worldwide as an agricultural powerhouse and one of the fastest growing regions in California, the San Joaquin Valley has historically been neglected by both state and federal leaders, receiving substantially less per capita funding than the averages for both California and the United States.
During his campaign for Governor, Arnold Schwarzenegger, as only he could, described California in body builder terms, stating that you can have strong arms and legs, but if the core is weak, the body is as well. To him, San Joaquin was the core of the state which lacked the strength it needed to help the rest of California prosper.  After his election, Governor Schwarzenegger established the California Partnership for the San Joaquin Valley. The Office of Community and Economic Development (OCED) at Fresno State was selected to be the Secretariat, leading the administration of the Partnership's activities.
The creation of the Partnership was designed to address the region's challenges while establishing a solid framework for the future. In October 2006, after a year of regional public meetings and planning, Valley stakeholders and State Cabinet secretaries delivered their recommendations in its Strategic Action Plan (SAP): "The San Joaquin Valley, California's 21st Century Opportunity." Three overarching goals were developed for the valley with the advent of the SAP: develop a prosperous economy, create a quality environment, and achieve social equity.
The Partnership brings together experts and leaders committed to fostering a world-class region with a diversified economy, a healthy environment, and a high quality of life for all residents. The 45-member Partnership Board, appointed by the Governor is made up of elected officials and business owners from each of the eight counties, State Cabinet secretaries, and special experts in each of the Partnership work groups. Work groups focus on taking action, each addressing a top priority for the region, which include: advanced communications services, air quality, economic development, energy, health and human services, higher education/workforce development, housing collaborative, PreK-12 education, sustainable communities, water quality, supply and reliability.

Ten Years After
The Partnership celebrated its 10-year anniversary in 2016. Collaboration is now commonplace for the Valley, with several organizations working together.  Below is a list and description of the extensive collaboration network.
Central Valley AgPLUS is an EDA federally designated manufacturing region. AgPLUS is a resource provider network consisting of over 50 members throughout the region to support the vitality of food and beverage manufacturing. AgPLUS' boundaries include 28 counties in Sacramento Valley and the San Joaquin Valley. This Partnership was chosen as the lead because of their previous success collaborating with each other.
Smart Valley Places is regulated by the California Partnership for the San Joaquin Valley (Partnership) and is driven by an alliance of 14 Valley cities throughout the region, in partnership with four regional nonprofit organizations: California State University, Fresno, the San Joaquin Valley Regional Policy Council, and the California Central Valley Economic Development Corporation. Smart Valley Places is pursuing a transformation from one of the most challenged and underserved areas of the country to a region that embraces and reflects smart growth and sustainable development.
San Joaquin Valley Rural Development Center is a resource hub that provides technical assistance, training and services for various stakeholders in rural communities. They also administer assistance to small rural businesses, city government, and school districts. Finally, RDC supplies local capacity, equipped with resources and information, and connection to experts in specialized fields.
San Joaquin Valley Broadband Consortium is a Partnership initiative dedicated to accelerating the deployment, accessibility, and adoption of broadband within the San Joaquin Valley. The program's mission is to expand and advocate for broadband adoption in the underserved urban and rural communities of this region. (Partnership Workgroup)
San Joaquin Valley Housing Collaborative is a 501c3 nonprofit organization formed as a regional entity to specifically address housing issues in the San Joaquin Valley. Collaborative projects and events are housed within the Community and Regional Planning Center.  (Partnership Workgroup)
Community and Regional Planning Center serves the San Joaquin Valley through Fresno State faculty, students, and partners by: 1) developing and delivering technical assistance to communities 2) supporting planning-related knowledge sharing and innovation through disseminating best practices and 3) encouraging peer learning, data analysis and research, and producing and testing new ideas for sustainable development and resource conservation.
San Joaquin Valley Manufacturing Alliance builds the bridge between the public and private sectors. The primary focus is to build stronger regional manufacturing companies. This is accomplished by reinforcing connections and relationships, building growth assets, and strengthening the workforce pipeline through collaboration with education partners and ensuring students are supported in discovering a path that inspires them.
San Joaquin Valley Clean Energy Organization is a nonprofit organization dedicated to leading the San Joaquin Valley and the High Desert Region to improve their quality of life by increasing the use of clean energy (energy efficiency and renewable energy sources.) (Partnership Workgroup)
Regional Policy Council is a collaboration of the eight-counties' Council of Governments (COG). It provides a forum for the Valley to communicate easily and effectively on regional issues that impact everyone, such as transportation, air quality and advocacy efforts. (Partnership Workgroup)
California Central Valley Economic Development Corporation (CCVEDC) is a regional marketing group whose mission is to promote job creation in the valley, mountain, and desert communities located within the San Joaquin Valley. This program supplements the existing efforts of individual agencies throughout the area. (Partnership Workgroup)
Central California Workforce Collaborative (CCWC) is a collaboration of the workforce development corporations of the San Joaquin Valley. CCWC's mission is to develop the workforce preparation infrastructure to support sustained, long-term economic vitality. (Partnership Workgroup)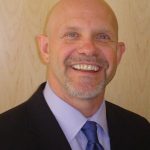 Mike Dozier was the Lead Executive of the California Partnership for the San Joaquin Valley from 2009 to 2017. Prior to the establishment of the Partnership, the San Joaquin Valley was notorious for poverty, bad air, unsafe drinking water, unemployment and the inability to work together as a region. In the 10 years the Partnership has been in existence, there are still many issues affecting the region, but they are being addressed with strong collaboration within the region, as well as collaboration between the region and the State. There is still much to be done. There is now a vehicle to address all those issues as one.