Though the Market Remains at Record Highs
After a huge March and April for Philadelphia housing sales, May prices settled and the housing index remained flat. It's important to not overreact to what could very well be noise (notice that the observed prices in May—the last dot on the plot—is off of the trend line by the typical size of the error). What is telling though, is that we didn't see May prices reach even higher; perhaps the market is stabilizing at a new peak.
We are in the middle of Philadelphia's hottest month
Weather "experts" claim that it is July, but we know that Philadelphia's hottest month is June. Average June sales prices are 6.6% higher than the city's annual average. So don't be fooled by simple notices that unadjusted sales prices are going up; we would partly expect that due to seasonality. Our index adjusts for this and provides a measure of the underlying market.
This seasonality is likely a conflation of two different effects. At first blush, it seems like only a sucker would buy a house in June; why not wait until February? The answer, of course, is that sellers list their houses much more often in June, and houses that are still around in February may have issues that our data isn't picking up. So then the low prices may be a combination of sellers' desperation (good for buyers) and unappealing aspects of the house (bad for buyers).
Philadelphia's Sales Volume Still Hasn't Recovered from 2008
Despite the booming prices, we are still seeing fewer housing sales than we did in the build up to the 2008 Recession, which is similar to national trends. Since we only have data through May, below we plot the total arms-length housing sales in Philadelphia for the first five months of each year. Though the volume has rebounded slightly, it is still 31% below its pre-Recession peak.
So what does the future hold? If housing prices continue to rise, we expect the volume to rise too, as homeowners find themselves in houses worth much more than what they paid for them.
Econsult Solutions offers the Philadelphia Housing Index (PHI), free of charge to the public.
Sales are arms-length transactions of single-family homes only. The price indexes are estimated by Econsult Solutions, Inc. using a quality controlled measure of average sale appreciation using hedonic regression analysis.
Jonathan Tannen, Ph.D.,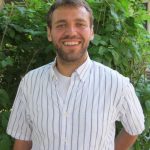 was a Director at Econsult Solutions, Inc (ESI). Jonathan's dissertation research used GIS and large-scale computational techniques to develop a Bayesian method to measure the movement of neighborhood boundaries.