ESI's Lee Huang discusses access to capital with Lou Rodriguez, CEO and founder of Rodriguez Consulting LLC and Chair of the Greater Philadelphia Hispanic Chamber of Commerce.
LH: From your vantage point as chair of the Greater Philadelphia Hispanic Chamber of Commerce, how is the region doing in providing equitable access to capital?  What are members saying are barriers in accessing capital, and what is the Chamber doing to help them overcome those barriers?
LR: The chamber provides three things: relationships (B2B, business to government, etc.), resources (banking, insurance, benefits, etc.) and advocacy. We maintain strong relationships with banks and SBA lenders like Finanta and Community First Fund and utilize these relationships to connect the dots. Having relationships with people on the other side of the table is advantageous to members that are seeking capital.
LH: From your vantage point as an entrepreneur, what is the role of capital access (both personal and business) in achieving your business aspirations?
LR: It's extremely important. In order to grow most businesses you need two things: people and financial resources. I had a personal relationship with a local start-up bank in New Jersey when I started my company. That relationship helped me gain access to a larger line of credit with better terms than I was able to receive from any of the major banks. That line of credit allowed me to hire employees and purchase the equipment necessary to perform the services required by our clients.
LH: What is needed from a policy standpoint (at the local, state, and/or federal level) in order to level the playing field for all businesses?  What is the payoff for our region's competitiveness if we get this right?
LR:
There is a lot of focus on "access to capital" with respect to barriers to small business. While I recognize that capital is important, I don't feel that it is the primary barrier that keeps small businesses down. I think most small businesses struggle to gain access to contracts that are consistently geared towards large corporations. Most small businesses that pursue government contracts are women or minority-owned business enterprises that are regulated to being subcontractors. Making changes to procurement systems that provide opportunities for small businesses to pursue contracts as primes would go along way to growing our economy. It's much easier to walk into a bank and get a line of credit or a loan when you have prime contracts that pay within 60 days. Banks don't value government subcontracts that have no payment guarantees and typically pay in 120-180 days.
Many local and state government RFP's contain provisions that make it difficult or impossible for small businesses to compete. They value national/global resources over local expertise even though many of the solutions they seek require an intimate knowledge of the local surroundings. The Federal government's 8(a) program is the best model I have seen when it comes to fair access to opportunities for small business.
LH: Anything else you want to say about the importance of capital access and of breaking down barriers to ensure equity in access?
LR: Access to capital is certainly a critical component to operating a business but I have not personally seen any specific barriers to small businesses. Of course when you are starting a business, banks are going to require the business owner to personally guarantee loans so it's important to have a good credit history and stable personal finances. If a business owner lacks the credit rating or finances to get a traditional banking loan there are a number of options to gain financing through avenues such as SBA loans. Lenders like the PIDC, Community First Fund, and FINANTA are great organizations that provide a variety of lending vehicles to small businesses in Philadelphia.
I also think it is important to have trained procurement officials overseeing local government RFP's to conduct market research and determine if there are qualified, local, small businesses that can perform the required services needed by a particular organization. If so, RFP's should be tailored to make it possible for small businesses to respond as a prime. Federal "Small Business Set Aside" contracts is the model local governments need to follow if you want to create a thriving small business economy.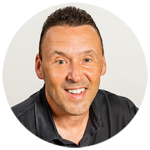 Lou Rodriguez is the CEO and founder of Rodriguez Consulting LLC (Rodriguez), an award-winning professional engineering and land surveying firm which he founded in 2007.  He is passionate about small business and community and serves as Chair of the Greater Philadelphia Hispanic Chamber of Commerce (Chairman) and Board Trustee of Widener University.
Lee Huang is Senior Vice President & Principal of ESI. Lee brings over 20 years of experience in economic development to his public, private, institutional, and not-for-profit clients. His economic inclusion work has included analyses of the utilization of minority- and women-owned businesses in municipal contracts in Philadelphia, as well as examinations of home lending, business lending, and branch location patterns in Philadelphia, Washington, DC, and New York City.