The racial wealth gap persists in our representative eleven counties and three states. This disparity is a product of discrimination and deliberate marginalization. Slavery, segregated housing, redlining, unequal investment in communities of color, and mass incarceration all played–and continue to play–a role in making it more difficult for black and brown families to access and build wealth. We must all be part of the redesign to correct history or face continued unrest and social fragility.
Systemic discrimination of Black business is rampant in our society although they account for over four million businesses in the United States. Each year, minority-owned businesses account for nearly $700 billion in annual sales. Of the two million new businesses established over the past ten years, more than half were minority-owned businesses. These nascent businesses accounted for the addition of approximately 4.7 million jobs to the American economy.
Black business and civic leaders, like the multiracial protesters of the Black Lives Matter movement, have tired of platitudes and empty promises. If we want Philadelphia and Pennsylvania to truly be the face of progressive economic change for brown and black people, we must adopt the following affirmative actions aimed at addressing the social determinates that propitiate the historic gap in "economic" equality:
Employment
Promote giving all residents a living wage by increasing the state minimum wage to $15 per hour.  The commonwealth of Pennsylvania has a minimum wage of $7.25 that is lower than the four surrounding states, where that wage ranges from $8.55 all the way up to $15. Many legislators contend that a higher wage will hurt small business, but that is challenged by higher wages in many other states that have increased the minimum wage. In the future, increases should be a "living wage" that is adjusted for the different cost of living.
Fund internships for Black and Latinx students. Organizations of all sizes should be encouraged to be good neighbors and hire locally. Internships lead to jobs, however many are often out of reach for minorities. We should develop paid summer internship programs for Black and Latinx students, with placement at Philadelphia's top companies. Historically black colleges and universities are a great recruitment source, as well as the other local colleges and universities.
Before looking at outside talent, let's fill positions with residents of our own community, if possible. Hiring locally benefits the Philadelphia region while building a more engaged workforce. Train and recruit from our most economically challenged zip codes. Partner with community colleges, anchor institutions, and nonprofits to provide some of that training and education.
Hire ex-offenders. Most formerly incarcerated men and women have impediments to permanent, unsubsidized, well-paid employment after release. They may lack job-seeking experience, a work history, and occupational skills. Employers often refuse to hire individuals with criminal records even for entry-level jobs. How can they be economically stable? Each of us can make a difference by encouraging HR departments to look at men and women re-entering the workforce as a good source of talent. Local law firms can also provide pro bono assistance to non-profits focused on the expungement of records. The process of expungement can remove this obstacle in many cases.
Education
Advocate to fix the Commonwealth of Pennsylvania school funding. Other states have been correcting the founding to be fairer to poorer communities. The increased investments to school districts that need it has resulted in improved academic outcomes, better graduation rates, and higher career incomes. A report by Rand Corporation highlighted Pennsylvania's achievement as being larger than most states and costs the state more than $12 billion annually in economic activity.
Procurement
Buy locally and source supplies and services through Supplier Diversity programs utilizing local minority business enterprises (MBE's). This should be a "best practice" for large for-profit and non-profit entities. Smaller firms should look to affinity chambers for training on how to build SDP at mid-sized and small businesses with tools to create a diverse supplier pool. This will help our region build and sustain an inclusive business ecosystem. Supplier Diversity programs are practical business rubrics for encouraging the use of Black and Latinx businesses.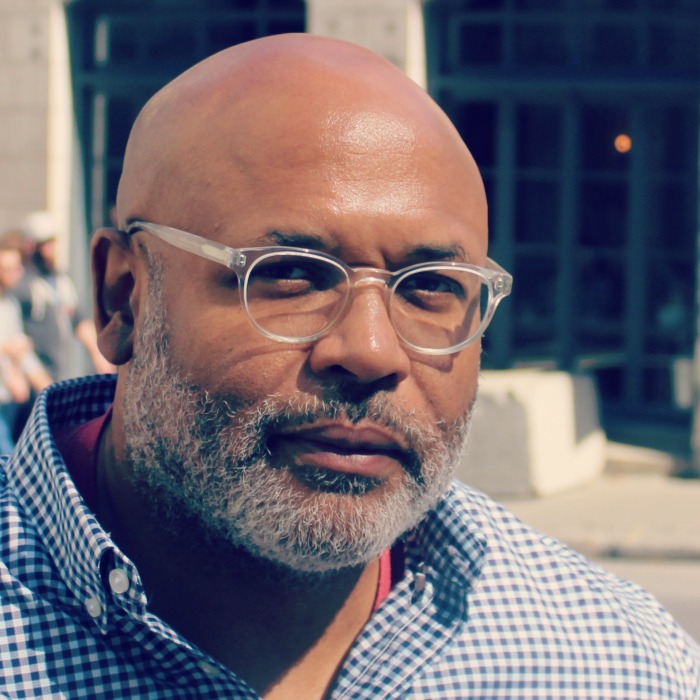 Michael Pearson is a senior advisor to Econsult Solutions. He has deep company, private family, and private equity experience as a front-line P/L entrepreneurial leader. His firm, Michael K. Pearson Consulting, specializes in business strategy and operations, advising for-profit and non-profit C-Suite decision makers in a diversity of industries.
Mr. Pearson has earned wide respect, having more than 24 years of social entrepreneurial experience, driven by his personal ethos of giving back to the community, and working to instill those values in the business community. Believing that charitable giving is never an expense, he sees that support of programs for the vulnerable and underserved as economic development are investments in the nation's future.