ESI's Lee Huang (LH) discusses access to capital, overcoming barriers, and more with Markita Morris-Louis (MML), Chief Strategy Officer for Compass Working Capital.
LH: Who does Compass Working Capital serve, what barriers do they face in accessing capital, and how do you help them overcome those barriers?
MML: Assets are a stronger predictor than income of financial well-being and economic mobility. They provide a cushion in times of economic distress as well as the capital that all of us need to invest in opportunities that move our families forward such as education, homeownership, and small business. Asset ownership is also associated with improved educational outcomes for children, including higher high school and college graduation rates, a decrease in the intergenerational transfer of poverty, and a more hopeful and positive orientation toward the future.
Our nation's anti-poverty programs have historically done very little to support families with low incomes to build assets. In the United States, we have historically measured and addressed poverty in terms of income.
For families in our housing and public welfare systems, rules actually discourage and penalize savings, making it difficult for families to get ahead.
For the past nine years, Compass has focused its efforts on developing and expanding an asset-building model for HUD's Family Self-Sufficiency (FSS) program, a promising but underutilized employment and savings program for families in federally subsidized housing. The power of the FSS program is rooted in the way it integrates an asset-building opportunity into the delivery of federal housing assistance. Families who receive housing assistance generally pay 30% of their income toward rent. Therefore, as families increase their income, they experience a proportional increase in rent. Although designed to keep housing affordable, this structure can discourage families from increasing their income, since they worry about paying more rent and losing other benefits with income limits. The rent calculation for families in subsidized housing effectively functions as a marginal tax on increased earnings – an effect which also makes it difficult for families to build savings. Families often share the sentiment that they are getting by, but they feel trapped and want to get ahead.
The FSS program removes this disincentive by allowing families who increase their earned income to capture the corresponding rent increase in an escrow savings account. This savings account is held by the housing provider and builds over time, and families can use their savings to achieve their financial goals. There is no other anti-poverty program like FSS in the country, one that integrates an asset building opportunity into the provision of housing or welfare assistance. The Compass FSS model combines the program's powerful savings account with high-quality financial coaching and other asset-building strategies in order to drive stronger financial outcomes for participants. The Compass model also incorporates effective program management practices to increase program participation, retention, and graduation rates.
LH: What you do has a huge direct benefit for your participants, but can you talk about the broader gains to communities, the region, and society as a whole that are achieved when you do what you do?
MML: Everyone benefits when we invest in families with low incomes and their hopes and dreams for the future. In 2017, Compass worked with our evaluation partner to develop an interim cost-benefit analysis of our model for the FSS program, which helps to illuminate the broader impact that this program can have. The researchers found that participants in the Compass FSS program gained more than $10,000 in increased income over a five-year period as a result of participation in the program, at a net cost to the government of only $276 per participant. The analysis took into account not only the income and savings gains for families, but also things like the increased tax revenues for government when a family earns more, and the decrease in that families use of public assistance. This is just one particular snapshot of the broader community, regional, and societal impact this work can have. Over time, we can also begin to think about what it means if a family in FSS chooses to leave housing and becomes a homeowner, or if a resident of subsidized housing is able to open their own business and create jobs in their community, and so on.
At the same time, by creating opportunities for households led by women of color to build assets, we can begin to address historical wealth inequities caused by systemic racism and misogyny. While conversations around inequity tend to focus on income, the gaps in wealth for women and people of color are in fact far more stark than gaps in income. For every dollar that men own in this country, women own just 32 cents. For Latina and Black women, that number drops to just 1 and 2 cents, respectively.
LH: What is needed from a policy standpoint (at the local, state, and/or federal level) in order to level the playing field for all?
MML:
Create opportunities for families to build assets as part of our nation's anti-poverty strategy – Compass is starting through the channel of federally-subsidized housing. The FSS program could be made available to a far broader share of families than what is possible right now. Part of what keeps the program small is that there are limited federal dollars available to fund the staff at housing providers who enroll families in the program. The House has proposed a $25 million increase in HUD funding for FY20, which would enable as many as 33,000 additional families across the country to participate. It would be great if the Senate would meet them there. At the same time, state and local government can look at opportunities to leverage existing priorities and funded programs that align with FSS to expand its scope and impact. For example, State Housing Finance Agencies could create special priorities in their competitive financing and grant making programs that advantage affordable housing developers that operate FSS or other asset building programs for residents.
Remove asset limits from public benefit programs – Families in our housing and welfare systems are working hard and want to get ahead. Too many of our public benefit programs discourage or penalize families for building assets. Meanwhile, assets are the kinds of resources that allow families to move away from poverty, plan for the future and eliminate their need to engage public benefit programs. The imposition of an asset limit, no matter how high, signals to program participants that they should avoid building assets or accumulating savings. Let's get rid of them.
Change the narrative about families living in poverty. Families experiencing poverty possess ingenuity and creativity and are the best authors of their own lives. We know that families are going to use the resources they have available to make decisions that are best for their family. Programs should not dictate how they engage with services and how assets are used. Families should have agency to determine the best way to deploy those resources and we must ensure they have real and unfettered access to safe and affordable financial products and services so that choices are meaningful and not influenced by financial predators.
LH: Anything else you want to say about the importance of capital access and of breaking down barriers to ensure equity in access?
MML: Having access to capital is a key to prosperity. Family-sustaining wages and meaningful opportunities to build assets are critical to enabling families experiencing poverty to radically transform their own lives.
Capital access for families with low incomes is typically prescribed and limited to entrepreneurship, homeownership and higher education. Yes, these are important but may not have the exigency in altering a family's near term or soon-term fortunes. Access to financing for a motor vehicle, for example, creates greater mobility which impacts a family's housing choices, educational options and job opportunities. An emergency savings fund allows families to weather financial storms and unexpected expenses yielding financial resiliency that helps families avoid public supports and financial predators. Capital access in this context must be in support of family-defined goals rather than paternalistic notions of how families with low incomes should utilize capital.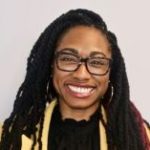 Markita Morris-Louis proudly serves as Chief Strategy Officer for Compass Working Capital, a nonprofit financial services organization whose mission is to make asset-building the norm in our nation's anti-poverty strategies. Markita oversees Compass' Philadelphia-based work with the Philadelphia Housing Authority and leads Compass' national strategy for scale and impact.
Lee Huang is Senior Vice President & Principal of ESI. Lee brings over 20 years of experience in economic development to his public, private, institutional, and not-for-profit clients. His economic inclusion work has included analyses of the utilization of minority- and women-owned businesses in municipal contracts in Philadelphia, as well as examinations of home lending, business lending, and branch location patterns in Philadelphia, Washington, DC, and New York City.