With the emergence and consistent advancements taking place in the automotive and technology sectors, electric vehicles (EVs) are a topic that is not only relevant, but a consistently necessary addition to the conversation regarding a more sustainable future. EVs are taking the world by storm, and staying up to date on the growing makes and models of EVs is increasingly important. Here, we highlight some current innovative EVs, a brief description about their respective manufacturers, and what makes each car unique. 
Keep in mind that this is by no means a ranking of the vehicles, but merely a comprehensive list of some of our favorite EVs! From convenient and affordable to sporty and sophisticated, these vehicles are some of the more popular vehicles available to date. As cities move towards smarter and more technological infrastructure, means of transit will certainly change with the times as well. Staying on top of trends and what's new in the EV space can help you make informed decisions as innovation reshapes the landscape.
Tesla Model 3
Manufacturer: Tesla
Year: 2022
History and Background: Tesla was founded in 2003 with the intention of removing the stigma that driving an EV was a compromise. Around this time gasoline powered cars were always the sleekest, muscle-based, or all-around performative when it came to class and aesthetic. Zero-emissions is Tesla's goal for the future of which their products are geared from. In 2008, the first ever Tesla vehicle, the Roadster, was unveiled by the company's CEO, Elon Musk, a name of which I'm sure we are all quite familiar with. 
For those who aren't aware of who he is, Musk is the CEO of Tesla. Along with a list of accolades that precede him, Musk has also founded PayPal, SpaceX, Solar City, Open AI, Neuralink, and The Boring Company. Being a pioneer of a multitude of firsts, Tesla has proven time and time again that EVs can be as captivating as traditional vehicles with combustion engines.
The Model 3 comes equipped with a whole host of great features, including the options for dual motor all-wheel drive, performance brakes, and high-end technology. With Tesla's 30,000 charging stations worldwide and counting, providing this all-electric vehicle with a charge should not be an issue. In achieving NHTSA 5-star safety ratings and the IIHS Top Safety Pick+ award, it's difficult to go wrong with the Model 3. Besides the Model 3, Tesla is also known for the Model X, Model S, Model Y, and the Cybertruck.
Pros:
Zero Emissions

A tech lover's dream

Luxurious exterior/ interior

Amazing Speed & Comfort
Kia Niro
Manufacturer: Kia
Year: 2022
History and Background: Kia is a Korean auto manufacturer that was founded in 1944 and initially named Kyungsung Precision Industry. When the company started, it had a focus on manufacturing bicycle parts and steel tubing. Then in 1952, Kyungsung changed its name to the name Kia, which is globally renowned for its innovation in Automotives. Many people ask the question: "What does Kia stand for, if anything?" It stands for Ki, meaning "To Rise From" and A for Asia.
The Kia Niro was first introduced in 2016 and the 2022 model has since been upgraded in many ways! With ample room in the interior and the latest industry-standard technology and safety features, the Niro is a near-perfect fit for almost anyone. Although the car is a hybrid, it is still classified as an EV. Kia is a top contender in its class, and the Niro shows that off well.
Pros 
Amazing fuel economy

Super roomy cabin

Great entry level pricing

Easy maneuverability

Drive Assist technology
Volkswagen ID.4
Manufacturer: Volkswagen 
Year: 2022 
History and Background: Volkswagen (VW) has been an integral part of German engineering, with the German Government founding Volkswagen in 1937. Germany wanted to craft the best car for the people, and with that goal in mind they have provided the world with some staple vehicles, including the Beetle, Golf, Passat, and Jetta. 
The Volkswagen ID.4 is a huge breakthrough for being the company's first– ever vehicle that is completely electric. VW is known for top-tier gasoline automobiles, so the turn toward electric and more eco-conscious vehicles is an incredible milestone for the company. Not to mention that the ID.4 is a five passenger EV. With luxurious amounts of space, you can drive in comfort and style, all with the renowned performance of German engineering. The future is looking very bright.
Pros 
State-of-the-art car technology throughout

Incredible safety

Great entry level pricing

Easy maneuverability
Ford F-150 Lightning
Manufacturer: Ford  
Year: 2022 
History and Background: When we hear the name Ford, we tend to think about the slogan "Built Ford Tough." The Ford brand was born in 1903 in Detroit when Henry Ford built his first vehicle model in a workshop behind his house. From there the brand began to grow its base with the creation of the successful Model T in 1908. Known as one of America's founding fathers of muscle vehicles, it's a breath of fresh air to see the conversion to EV, not to mention the Ford F-150 Lightning is deemed a very capable EV. Ford sells 900,000 gasoline-powered F-Series trucks per year, making their revenue $40 billion per year—that's more than some of our most familiar household names like Nike, Coca-Cola, and more. Hence, this transition to EV is, again, very good news. No corners were cut in the production of this powerful EV truck.
Everything from torque to horsepower provides a similar experience of a combustion engine truck, all without the emission of CO2. The design of the grill also provides that futuristic, elevated feel that gives this model a very fresh look, which complements the smooth trim on the rims. For those who also enjoy the trending front trunk (frunk), the Ford Lightning comes equipped with this luxurious option.
Pros 
11 power outlets, including four 120-volt plugs in the trunk

Amazing for towing with a large cabin

Keeps standard F-150 integrity

A true delight for a truck lover
Nissan Leaf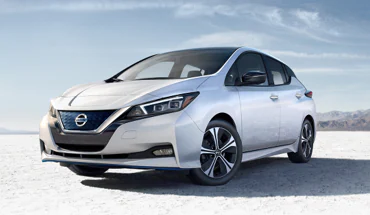 Manufacturer: Nissan 
Year: 2022 
History and Background: Nissan initially originated in Japan in 1928, when Yoshisuke Aikawa, the founder, became the president of Nihon Sangyo. The company officially expanded to the U.S., under the name "Datsun" in 1958. These cars were the first mass-produced automobiles coming out of Japan, and had a substantial impact on the automobile market in the U.S. thereafter.
As time has progressed and EVs have become more commonplace in society, Nissan has released their own EV, the Leaf, to propel the company forward in the new age of automobile technology. With the Leaf's fantastic torque and handling, the benefits of a well-rounded performance EV are packed into this small and extremely convenient vehicle. Perfect for any task, from highway drives to inter-city errands, the Leaf can meet all of your needs in a sustainable and compact way. 
Pros 
Lightweight and easy maneuverability

One of the most affordable EVs

A good amount of safety technology

Offers regenerative braking
Polestar 2
Manufacturer: Polestar
Year: 2022
History and Background: Originally a racing team, Polestar assisted Volvo in winning the Touring Car Championship in 1996. However, the company decided to begin pursuing their own projects and go public in 2013 with the release of their S30. Volvo ended up purchasing Polestar to officially head their performance division. In 2019, the company plunged into the EV industry with the release of their first model—the Polestar 1, a hybrid vehicle. Now, in 2022, the release of the Polestar 2 marks the company's first fully electric vehicle.
The Polestar 2 offers a powerful performance with its all-new electric powertrain, regenerative braking, and extraordinary handling. Further, the battery of the Polestar 2 does much more than simply provide power to the vehicle—it also serves as an aid for responsive handling with its low center of gravity. It's also equipped with state-of-the-art technology, including its Google-powered infotainment system. While not many people have have heard of Polestar, it's definitely worth a look into this fantastic EV!
Pros 
Uses a wide range of sustainable and recycled materials

Technologically advanced interior

Offers regenerative braking

Built-in Google android infotainment system
Closing Thoughts
Again, the preceding list of some favorite EVs of ours is by no means an exhaustive list of all the options out there. Moving forward, understanding EV infrastructure will increasingly be an important undertaking for society. Specifically, looking at the challenge of prioritizing equity in EV infrastructure planning is something that ought to be at the forefront of EV technology. With ESI's Center for the Future of Cities initiative, we hope to keep conversations going about topics such as these, both the serious and less formal aspects, all while keeping one eye on the present and one on the future.
Salvatore Gullotta | [email protected]
Salvatore Gullotta is an intern at Econsult Solutions working in the Business Development and Marketing Department. He is currently a second-year student at Drexel University, and assists at ESI with proposals and content management (managing ESI Present Value [weekly blog] and social media).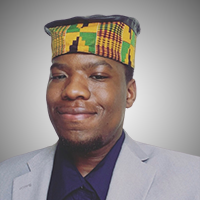 Kagiso Reed | [email protected]
Kagiso Reed is a Business Development and Marketing Associate at Econsult Solutions, Inc. (ESI), where he works within the operations of the business development team. In addition to working with client relations and assisting with proposals, he is responsible for navigating new methods of traditional and social media content development to further push the framework of ESI's brand.