Throughout the pandemic, cities have lived on the razor's edge. As we enter a new phase of living with COVID, the moment is ripe for opportunity to thrive, but also to deteriorate. Recently, we asked some of our senior advisors to draw from their experiences and offer their perspective on what it will take for cities to foster growth in an equitable fashion, rejecting the false choice that we can either have growth with no regard to equity, or alternatively pursue equity with no room for growth. Here's what they had to say.
What should an equitable growth strategy look like for cities as we emerge from COVID and how do we address persistent economic inequities, in a competitive, fast-moving, and uncertain global economy?
Jamie Bracey Green, Co-Founder, Think and Grow Farms: An equitable growth strategy, particularly in high density, multi-ethnic communities, requires three commitments: Terraform while doing no harm; adopt culturally responsive economic strategies, and advance STEM based competitiveness.
Click here to see Jamie's full commentary.
Rysheema Dixon, CEO & President, RD Innovative Planning: The key is supporting grassroots social enterprises. Practitioners who conduct community work and are responsible for creating inclusive economies for communities will need to think of innovative and out of the box ideas to stabilize neighborhoods post-COVID. We must develop new funding streams and change how we measure success to see long term impact. For example, creating more social enterprises that employ people and create social good to keep up with fast-paced changes.
Angela Dowd-Burton, CEO, DowdBurton and Associates:
As markets emerge from COVID, businesses that are still standing have demonstrated their agility and fortitude. In addition, there is a new breed of business owner with the ability to create demand and drop ship, leveraging technology and cashflow. Brokers have proliferated. The disparities studies previously conducted do not reflect current market conditions. Goal setting that was once a challenge based on the availability of small businesses may be neglected due to supply chain inequities. We must develop a protocol for businesses to expand capacity via building productive business relationships and partnering (e.g., joint ventures, subcontracting, acquisitions and mergers, etc.).
Equity and Inclusion will only work if leaders have the will to make it so. We need to help business leaders find a way to work with civic leaders to improve the education system, increase opportunity for college bound students and integrate the union trades for others.
Rosalyn McPherson, President & CEO, The Roz Group:
If we are to competitively emerge in the dynamic global economy, education has to be the focus of a city-wide effort. This is not news. It is an ongoing fact. The digital divide is alive and thriving. Students in K-12 through college had a difficult time keeping up due to their lack of access to the internet support and the in-person touch points with eduators. Even after quarantine, families in Philadelphia's economically challenged neighborhoods went to libraries for support, many of which had non-functioning computers, outdated software, and old books. This unacceptable situation was already in place before the disruptions of 2020.
Click here to see Rosalyn's full commentary.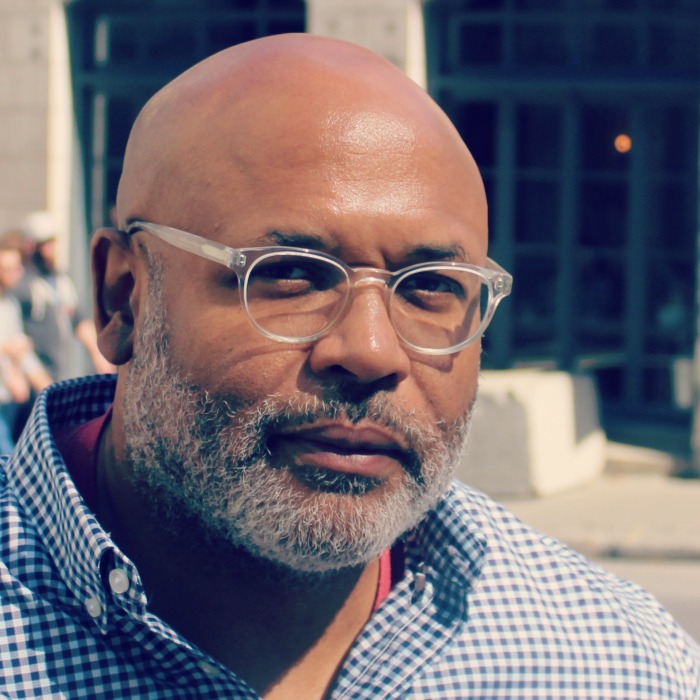 Michael Pearson, Partner, Iron Stone Real Estate Partners:
The racial wealth gap persists in our representative eleven counties and three states. This disparity is a product of discrimination and deliberate marginalization. Slavery, segregated housing, redlining, unequal investment in communities of color, and mass incarceration all played–and continue to play–a role in making it more difficult for black and brown families to access and build wealth. We must all be part of the redesign to correct history or face continued unrest and social fragility.
Systemic discrimination of Black business is rampant in our society although they account for over four million businesses in the United States. Each year, minority-owned businesses account for nearly $700 billion in annual sales. Of the two million new businesses established over the past ten years, more than half were minority-owned businesses. These nascent businesses accounted for the addition of approximately 4.7 million jobs to the American economy.
Click here to see Michael's full commentary.
Expert Views: Developing an Equitable Growth Strategy for Cities is a series of articles produced by ESI senior advisors and members of the Equity and Inclusion practice. Econsult Solutions is committed to making a difference in our work. In our Equity & Inclusion practice area, we marshal our analytical expertise and real-world experience to add quantitative substance and strategic nuance to diversity analyses in a wide range of sectors. We are also mindful to apply these same lenses to all of our work, since all issues have equity considerations and therefore benefit from the inclusion of that perspective through data analytics and narrative.
Lee Huang
, President & Principal | Huang@econsultsolutions.com
Lee Huang brings over 20 years of experience in economic development experience to ESI public, private, institutional, and not-for-profit clients. He leads consulting engagements in a wide range of fields, including higher education, economic inclusion, environmental sustainability, historic preservation, real estate, neighborhood economic development, non-profits, retail, state and local government, strategic planning, tax policy, and tourism/hospitality, and is a sought-after speaker on these and other topics.
Frank Robinson, Director | Robinson@econsultsolutions.com
Mr. Robinson has been a leader in the economic development and sustainable development industries for over 18 years, working with corporate, government and nonprofit clients, banks and credit unions, as well as community development financial institutions (CDFI) and small businesses. With a knack for creatively engaging clients and re-envisioning possibilities, he enjoys hammering out logistics and bringing forth new realities.