In today's post, the second in our three-part series on tourism recovery, we discuss the ways in which Destination Management Organizations (DMOs) will have to think differently about their experience, value proposition and audience as the industry begins to rebuild from the COVID crisis.
There is an old truism in sailing that "we cannot direct the wind, but we can adjust the sails." In this crisis, macro conditions go far beyond the control any of destination, but destinations can and must think carefully about how their offerings and marketing match this unusual moment as travelers begin to return, and then into the future.
Under normal circumstances, destinations often focus on new product and on expanding and enhancing the visitor's perception and impression of their strengths. Now, destinations will want to start from what is core to their experience and value proposition, and understand at a fundamental level:
Who are we as a destination?
What makes travelers choose us over other alternatives?
What experiences support that positioning, and what experiences are missing?
Building from this core value proposition, destinations will need to take great care to pay attention to the logistics of travel during the recovery period. First and foremost is safety, with destinations needing to implement and communicate, with the assistance of state and local government, guidelines about cleaning practices and distancing standards to provide a safe experience. It is also vital to match the transportation offerings to your target audiences.
Beyond this, it is important to recognize that visitor domains, locations where tourists congregate as a result of a critical mass of appealing travel related attractions and services, and individual and more isolated tourism draws will rebuild over time. These elements may be at different points in their own recovery process, and DMOs must take proactive steps to identify how any gaps can be mended to ensure a viable visitor experience. Destinations must evaluate lodging options and availability, including catering to tourists seeking to limit interactions such as rental homes, camping and options for traveling motorhomes. They must also understand and communicate to visitors where and how they can obtain the basics like food and supplies that stitch together the tourism experience. The role and reach of visitor centers in this process will need to be rethought, with the possibility of virtual interacts supplementing or replacing in-person.
It is essential for destinations not only to retrench and maintain their core experiences, but also to think about what aspects are newly attractive in both the short and long-term. Destinations that can pivot to emphasize outdoor experiences will have an advantage in the short-term while the pandemic remains active. Given gathering size limitations, destinations must think carefully about their summer and fall events and implement modifications where possible that allow them to proceed safely, even if at a smaller scale. Although these activities may be limited revenue generators in the short-term, maintaining touch with a travel audience will help both the destination and its events and attractions rebuild visitation more rapidly over the course of the recovery.
Over the longer term, destinations must acknowledge that some share of the institutions and small businesses that make up the tourism product will not survive the crisis and economic downturn. As conditions normalize, this creates a potential gap between supply and demand, and DMOs and local governments must think about ways to encourage investment in tourism attractions, infrastructure, and services that will meet travelers' new expectations and interests.. While local public dollars are in short supply, local governments have a range of other levers to make investment more attractive. These include reconsideration of zoning and regulatory restrictions, efforts to expedite approvals and waive fees, local tax incentives, and assistance in connecting to federal and state programs and financial resources. Destinations should take an active role in thinking strategically about the most important gaps in product, transportation, accommodations, and other opportunities and effectively and efficiently market them to potential investors.
Destinations will most certainly have to reconsider their target audiences. Behavioral patterns from prior downturns and prospective survey data both indicate that the initial travel audience will be largely local and regional car travel. Trip types are likely to lean towards visiting family and friends, and activities are likely to lean initially towards outdoor experiences. Audiences at this intersection include friends' excursions (golfing buddies, bachelorette parties, wellness getaways, etc.), outdoor enthusiasts (hikers/climbers, boaters, bird watchers, etc.) and classic family vacations (beaches, national parks, camping, etc.).
DMOs have strategic choices to make about the manner and degree to which they pursue these audiences and the degree to which they focus on brand building over the longer term. For instance, a rural destination may be well positioned to compete for the more immediate travelers and maximize near-term activity in order to support its tourism businesses, while an urban destination may chose to focus on the safety experience of residents as a means to sustain tourism product while improving perceptions and rebuilding its tourism market over the longer-term.
With a variety of marketing strategies to choose from, it is essential for DMOs to strike the appropriate note with prospective current and future visitors. The most successful destinations have long-term rather than short-term relationships with their audience, and these connections must be managed carefully during this challenging time. Strategies that reassure your audience, match the message to the moment, and maintain the positive association with a destination may have greater resonance and impact than those that focus solely on the possible "lost summer" and push a "business as usual" message in an effort to rebuild activity as quickly as possible.
While there seems to be a pent-up demand for leisure tourism (though not yet for convention, business, and group travel) reports from China indicate that demand and revenues have already leveled off there. It is still unclear whether the appetite for or the apprehension about tourism will be stronger over the near-term.
About the Authors
Econsult Solutions, Inc. (ESI) and Parter International, Inc. offer collaborative strategic planning services to help enhance and develop tourism attractions; events; infrastructure; marketing; and organizational efficiency, resulting in a significant impact on the economic well-being of tourism destinations and attractions. At a time of unprecedented challenges in the travel industry, our team brings wide-ranging experience, data-driven insights, and a collaborative approach to help address tourism and travel challenges. To learn more about our capabilities, please visit our new Tourism Strategic Planning partnership webpage by clicking here.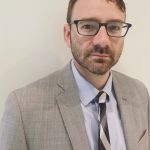 Ethan Conner-Ross
is Vice President and Associate Principal at Econsult Solutions, Inc (ESI).  Mr. Conner-Ross joined ESI in 2013 as a Director, and was promoted to Vice President and Associate Principal in 2019. Prior to joining ESI, Mr. Conner-Ross, worked from 2006 to 2013 at Visit Philadelphia, a non-profit tasked with promoting tourism in the Philadelphia region. As Vice-President of Research and Planning, he directed the organization's market research program which emphasized primary data collection and web analytics and led company-wide planning, coordinating the development of the organization's five-year strategic plan, annual marketing plans, and new initiatives.
As an attorney, high-ranking government official, and senior business executive,
Alan Parter
has devoted his entire career to helping governments, corporations, and non profits succeed in their strategic planning initiatives.  Among the many projects he has headed are tourism plans for Houston, Philadelphia, Baltimore, and Lancaster PA.  When he served as Deputy Commissioner of NYS, the seven NYS offices around the world for which he was responsible played an active role in the famous and innovative "I Love NY" tourism campaigns.  He has spoken at many tourism conferences and taught a graduate level course at the New School for Social Research titled, "Comparative Governmental Approaches to Tourism"