Last week saw the passages of the $1.9 trillion American Rescue Plan, which is topped only by the $2.2 trillion CARES Act in the size and scope of the infusion of spending into the economy.
The plan includes direct payments to households and an extension of unemployment insurance benefits that, like the CARES Act, should provide a boost to the spending power of low-income households in particular. It also includes dollars for health measures, small businesses, and investments in hard hit sectors like child care, schools and public transit that are critical parts of the ecosystem needed to restore employment and the economy.
State and local governments will see $350 billion in aid, distributed largely based on shares of unemployment (states), the federal community development block grant formula (cities) and population (counties). This infusion of funds is welcome news to state and local officials that would otherwise be facing significant deficits in this budget cycle. But with this opportunity comes great responsibility to steer these resources wisely – and quickly – to position states and communities for long-term success.
Thanks in part to the CARES Act and the maintenance of household incomes and spending, many states weathered the pandemic with more modest revenue losses than expected, with the notable exception of states whose tax base is heavily dependent on hard hit sectors like energy and tourism. The new infusion of revenues should enable states to avoid a repeat of the damaging cuts that took place after the Great Recession to building blocks like infrastructure and higher education, limiting the pace of growth in the years that followed.
For many local governments, however, revenue gaps may still be to come. The property tax revenues that support local governments are stable in the short-term but responsive over time to economic conditions, in particular in commercial real estate. Reductions in office and retail activity are potentially durable hits to tax base of municipalities and school districts.
Jurisdictions that plug short-term holes without addressing these structural changes risk falling behind over the long-term. As workers and companies reconsider their lifestyles and location choices, municipalities and regions may have a greater chance to compete through the quality of life they can offer workers, rather than the tax incentive package they can offer businesses. Still, the symbiotic relationship between workers and the amenities they enjoy (the coffee shops, restaurants, public spaces, and more) need to be restored if the recovery is going to be translated across the population.
State and local governments will also need to think strategically about the timing of their programmatic spending. Aid will be delivered in two tranches, with half of the funds delivered quickly and the remaining half held for more than twelve months, and funds are eligible to be spent through 2024. Much of the programmatic spending to date from sources like the CARES Act has been seeking to help stabilize businesses to survive the period of reduced demand due to health conditions. As these conditions ease over time, the investments that position jurisdictions for success going forward will look different than those that were needed to stem the worst effects in the midst of the pandemic.
The near-term future is brighter for state and local government this week than it was a month ago. But much work remains to be done to maximize the opportunity to better our communities over the long-term.
Click here to learn more about ESI's recovery services.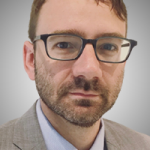 Ethan Conner-Ross, Senior Vice President & Principal | [email protected]
Ethan Conner-Ross is a Senior Vice President and Principal of ESI. Mr. Conner-Ross joined ESI in 2014 as a Director. His practice areas include public policy, transportation, tourism, economic development, and strategic planning. He is an experienced project leader who brings cross-disciplinary skills and a public sector perspective to his engagements.
Steve Wray, Senior Vice President & Principal | [email protected]
Steve Wray is a Senior Vice President and Principal at ESI. In this role, Steve focuses on the development and implementation of programs and projects that support ESI's vision and short- and long-term plans. He leads the work of the firm's principals and senior staff in developing new partnerships, expanding and building on existing practice areas, and integrating the firm's strengths in economic analysis and thought leadership.
Gina Lavery, Senior Vice President & Principal | [email protected]
Gina Lavery is Senior Vice President and Principal of ESI. Ms. Lavery has led a range of projects for ESI, primarily focused on urban planning, real estate, transportation, higher education, and public policy—particularly where these areas intersect with economic development. This work has included developing economic and fiscal impact studies to support major development projects, providing advisory services on incentive programs and public financing for private and public sectors clients across the US, and supplying market insights for clients making real estate decisions.