Today's post represents the third in our three-part series on tourism recovery. Having covered in our previous posts the need for Destination Management Organizations (DMOs) to assess their current situation and rethink their destination and audience, we take a step back to discuss the core tenants and thought process of tourism strategic planning that remain as essential as ever.
The COVID crisis is a vivid reminder of how the travel and tourism industry is regularly and dramatically impacted by outside forces. DMOs across the industry are searching for ways to recover their footing and reimagine their future. More than ever, DMOs need to think strategically about the economic, political, and cultural, changes they are facing. Thoughtful and well-conceived strategic planning is crucial not just in navigating the immediate challenges, but in developing, enhancing and sustaining a destination's attractiveness and competitiveness over the long road to recovery.
Through our experience in helping destinations navigate challenges like the 9/11 attacks, the Great Recession, and under performance in attracting tourists, the ESI/Parter International team has developed a framework for tourism strategic planning that incorporates a variety of facets and perspectives. We have found that tourism planning efforts that achieve comprehensive and successful results address four critical ingredients:
Attractions: Creating a compelling experience for visitors to enjoy

Determine gaps in the tourism product
Enhancement and new product / event opportunities
Support for and partnerships with attractions
Tourism Infrastructure: Helping visitors successfully navigate their experience

Availability, variety, quality, and competitiveness of accommodations, restaurants, transportation, signage, visitor centers, retail, and visitor domains
DMO's crucial role in improving the tourism infrastructure
Marketing: Getting the right message to the right audience

Addressing the appropriate target audiences and ensuring that the destination's marketing helps:
attract new and repeat visitation; extends stays; increases tourist spending;
Reflects the destination so that the visitors' expectations are met
The right mix of paid, earned, owned and shared media for promoting the destination
Organizational Structure: Effectively and efficiently improving local tourism

The most appropriate organizational structure to meet various responsibilities and achieve a strong return on investment
Ensure that the tourism organization figures prominently in political, policy, and planning discussions
The role to be played in determining and collecting public and private funding.
The value and opportunities of partnerships
This "four-legged stool" reflects the interplay between different components and dynamics (public and private sector) required to achieve sustainable success. Destinations may need to focus more acutely on certain elements at a given point in time, based on the circumstances they face, their available resources, and their position in the broader arc of destination development, but consideration must always be retained for these broad categories of critical forces.
There are a number of components that must be included to compliment the four-legged stool of tourism. Stakeholder involvement; comprehensive research; a focus on tourism trends; familiarity with best practices; and political sensitivity are all critical elements of creating a successful tourism strategic plan.
Strategic insights flow directly from the quality of the information gathering process. A mix of methods (quantiative and qualitative, primary and secondary) is the best approach to develop a depth of understanding of a destination and its strengths and challenges. Drawing in stakeholders from industry and government through interviews and planning sessions is an effective means to develop a detailed understanding of the destination and its nuances, and in setting the groundwork for recommendations with sufficient collective buy-in to make subsequent implementation realistic. Destinations should also tap into the range of tourism data points available from their attractions, hotels, and increasingly directly from visitors through anonymized GPS tracking technologies.
Effective outcomes are realized by first determining the destinations competitiveness, quality, and opportunities and then developing and implementing achievable, user friendly, impactful, prioritized, and cost-effective recommendations that are within the scope of the destination's technical and financial resources. The audit process serves to evaluate the destination's four tourism components, often resulting in a SWOT or gap analysis.
This framework is the starting point rather than the end point for the crucial discussion of the prioritization of opportunities, resources and efforts to address gaps. Through collaborative discussion with the DMO and key stakeholders, the most effective planning processes arrive not at a laundry list of recommendations, but at an identification of the most important priorities, and the initial implementation steps needed to address them.
This unified framework for tourism planning affords destinations with the best opportunity to recover from the exigencies of the current crisis and achieve their objectives in a competitive and challenging recovery.
About the Authors
Econsult Solutions, Inc. (ESI) and Parter International, Inc. offer collaborative strategic planning services to help enhance and develop tourism attractions; events; infrastructure; marketing; and organizational efficiency, resulting in a significant impact on the economic well-being of tourism destinations and attractions. At a time of unprecedented challenges in the travel industry, our team brings wide-ranging experience, data-driven insights, and a collaborative approach to help address tourism and travel challenges. To learn more about our capabilities, please visit our new Tourism Strategic Planning partnership webpage by clicking here.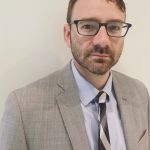 Ethan Conner-Ross
is Vice President and Associate Principal at Econsult Solutions, Inc (ESI).  Mr. Conner-Ross joined ESI in 2013 as a Director, and was promoted to Vice President and Associate Principal in 2019. Prior to joining ESI, Mr. Conner-Ross, worked from 2006 to 2013 at Visit Philadelphia, a non-profit tasked with promoting tourism in the Philadelphia region. As Vice-President of Research and Planning, he directed the organization's market research program which emphasized primary data collection and web analytics and led company-wide planning, coordinating the development of the organization's five-year strategic plan, annual marketing plans, and new initiatives.
As an attorney, high-ranking government official, and senior business executive,
Alan Parter
has devoted his entire career to helping governments, corporations, and non profits succeed in their strategic planning initiatives.  Among the many projects he has headed are tourism plans for Houston, Philadelphia, Baltimore, and Lancaster PA.  When he served as Deputy Commissioner of NYS, the seven NYS offices around the world for which he was responsible played an active role in the famous and innovative "I Love NY" tourism campaigns.  He has spoken at many tourism conferences and taught a graduate level course at the New School for Social Research titled, "Comparative Governmental Approaches to Tourism"