Stephen P. Mullin
and
Richard Voith
, Founding Principals of Econsult Solutions, Inc. (ESI), are proud to announce a leadership transition that will seamlessly position ESI for continued growth in serving our clients with high-quality professional analyses and direction. The transition is being implemented with the following promotions and corresponding changes in management roles:
---
"This transition has been in the making for some time now and we are incredibly excited to move the firm in a bold new direction. Both Steve and I are looking forward to continuing to work on substantive engagements with our clients here in Philadelphia and around the world. We also have the utmost confidence in our fellow principals as they will oversee more of the day to day operations going forward."
– Richard Voith, Principal
---
 Dr. Voith and Mr. Mullin will remain Principals, and will now be stepping into full-time ESI Board Co-Chair roles, in which their responsibilities will include serving as brand ambassadors, developing and honing the skills of ESI management, and participating in the development of high-level strategic plans. They will also continue to spend a significant amount of time serving as subject matter experts in a wide range of business lines, such as transportation, real estate, state and local government, and economic development.
---
"The changes are the result of several months of succession planning efforts including examination of every detail of ESI's work, and the roles of each principal in management. We are confident that ESI, led by Peter, Lee, Ethan, Gina, and Daniel, will continue, far into the future, to provide our clients with the outstanding services to which they have grown accustomed."
– Stephen Mullin, Principal
---
Peter Angelides
focuses his work at the intersection of economics and urban development, including real estate, economic development, transportation, tax policy, valuation, and litigation. He helps clients pursue economic development, gain entitlements, assess feasibility, and prepare grant applications, among other tasks. He leads ESI's Real Estate and Litigation practices. He often presents findings in public venues, such as courtrooms or public hearings. He also serves as adjunct faculty and sits on the boards of several professional, advocacy and social organizations.
Lee Huang
 brings over 20 years of experience in economic development experience to his public, private, institutional, and nonprofit clients. He has led consulting engagements in a wide variety of fields, including higher education, economic inclusions, environmental sustainability, historic preservation, real estate, neighborhood economic development, nonprofits, retail, state and local government, strategic planning, tax policy, and tourism/hospitality, and is a sought after speaker on these and other topics.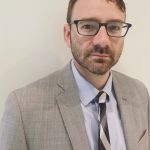 Ethan Conner-Ross
 joined ESI in 2014 as a Director and became Vice President and Associate Principal in 2019. His practice areas include public policy, transportation, tourism, economic development and strategic planning. He is an experienced project leader who brings cross-disciplinary skills and a public sector perspective to his engagements. He has led a range of projects for ESI helping governmental, quasi-governmental and private sector organizations maximize and articulate public benefits.
Gina Lavery
 joined ESI in 2017 as an Associate Director, was quickly promoted to Director, then Vice President and Associate Principal within two years. Gina manages ESI's Philadelphia Housing Index and has led a range of projects for the firm, primarily focused on urban planning, real estate, transportation, higher education, and public policy – particularly where these areas intersect with economic development. This work has included analyzing economic and fiscal impacts, and providing advisory services on incentive programs and public financing, and supplying real estate market insights for clients across the US.
Daniel Miles leads economic analysis projects across a variety of sectors and industries. Additionally, he is the Chief Economist for ESI ThoughtLab, Econsult Solutions' thought leadership arm. Prior to joining the firm, he was a senior economist in the New York office of Oxford Economics where he led a multinational team of economists based in New York, Belfast, and London.
---
"We are deeply appreciative of Dick and Steve for believing in our capabilities and trusting us to lead the firm. We look forward to continuing to work alongside them and leveraging their knowledge, professional networks, and reputation as industry experts."  
– Peter Angelides, Co-President
"The past few months have been challenging for us like many others, but we have never been more energized by the work we perform and the clients we serve. We are deeply bullish on the sectors we service and our ability to continue providing insightful, data-driven support."
– Lee Huang, Co-President
Econsult Solutions, Inc. provides businesses and public policy makers with consulting services in economics, real estate, transportation, public infrastructure, development, public policy and finance, community and neighborhood development, thought leadership, planning, as well as expert witness services for litigation support.